Connect with your social network account
Moderator: Moderators
Ganja God

Posts: 5208
Joined: Sun Sep 17, 2006 5:48 am
Contact:
This is a debate question and should be in the debate section, but I won't put it there...why not? because fuck you, that's why not!!! haha

well what do you guys believe on this.. What is the difference between respect and trust?

Also, imagine you meet someone right off of the street that you've never seen before... would you give them any respect right off the bat, or would you give them TRUST right off of the bat, or neither?

Can you INITIALLY meet someone and RESPECT them before you have any trust in them at all, or vice versa?

Personally.. every person I meet, I give people a little bit of trust (out of the benefit of the doubt) immediately before I get to know them and give them not ZERO respect.. but a neutral amount of it. In my opinion, respect HAS to be EARNED through HEARING or SEEING something that they did as apposed to something they should have given to them immediately just for being a person.

Do you agree, yes... no... partially, and why not?
Peace Not Greed.
---
Casual toker

Posts: 29
Joined: Wed Jun 05, 2013 10:19 pm
Contact:
I agree for the most part on your point of view on the matter. I think that trust is something that is given before respect. People earn respect through garnering trust and making good on trust with people. That's my vriew of respect. There is a mutual respect one should have for his fellow man, in a purely humanistic sense. However, to get to the point where you look up to someone respectfully or see eye to eye with someone in a deeply seeded relationship, that trust has been maintained and built up andthe respect comes through the fulfillment of trust.
---
Bonghead

Posts: 456
Joined: Sun Jul 15, 2007 3:33 pm
Location: Co. Antrim
Contact:
Well, you can also have a lot of respect for someone but not have any trust. You could respect the amount of effort an investment banker puts in in order to maintain his position, but you mightn't trust them one bit. Granted you may also add on top of all that a large amount of disliking if that's your thing.

I'm too high to debate the whole thing right now but, post.
Four star familiar.

---
Ganja God

Posts: 6639
Joined: Tue Jul 16, 2002 6:07 pm
Location: south
Contact:
I couldn't have respect for anyone whom I did not trust. Its a word, an institution, an ideal, a thing...whereas trust is something different. It needs time, generally, to form. While Respect can come quickly, but is it real respect, before time has passed and the integrity of behaviour has been proven beyond all doubt, beyond mistrust???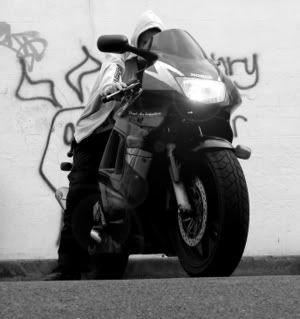 News, football and ranting
http://thedissolutefox.com/
---
The Iron Lungs of Wales!

Posts: 1835
Joined: Thu Nov 09, 2006 7:27 pm
Location: somewhere in the vallies
Contact:
i give respect rather freely, especialy working in a customer orientated job, it comes a little by force of habit, and its alot easier to get along this way in a rough area, less likely to get into trouble.
Trust however is completely different, i trust just about no1, there are very few i trust, really trust.
There are varying degrees of how much trust or respect you can show, and i will trust others with minor things, like details and such, but, for instance, turning my back to someone i dont kno i wont, because i dont trust them not to harm me in my blind spot (i am Rather paranoid about getting attacked) or completely disarming myself, or getting completely drunk, i will always stop myself from drinking more when i feel i have drank to much to properly protect myself if needs be.
So on that not, i respect people alot, especialy their capacity to do harm, but i only trust people as far as i know it wont bite me in the end... hmmm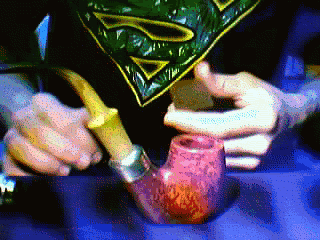 <- My old account
---
Users browsing this forum: No registered users