Connect with your social network account
Moderator: Moderators
Casual toker

Posts: 11
Joined: Sun Jul 28, 2013 8:51 am
Contact:
Were do I start hmmm ok got it so I remember a few years back in the
biggest posser city in Canada yes you guys guessed it it's Calgary lmfao
don't worry lots agree with me any way so I was lookin around at some
garfitty and came across one that sezzz vatos locos well I almost shit and
started laughing my ass off and while I was laughing my ass off I looked up
agin to see la razza well that just put the cherry right on top for me
after that I just kinda shuck it off went back home to the best place in
Canada bc and forgot about it a friend of mine shows up at my houes after
living on the street there for ahwile any he was telling me that Calgary
has bloods and crips now hahahahahahahahahahashashs holy shit funny and the
greatest part of that one is there were no black folks in the Calgary
chapter hahah chapter I might as well make them sound kinda cool ya so
that's one more notch on the old Calvert and the possers who live there I
wounder if the Calgary vatos locos or la razza had any Hispanics in there
gang but what that was a cupole white kids from Anderson that had Hispanic
friend and figuerd thay could be as well o ya and how calgarians are always
saying forest lawn is hard core hahaha what a f$&king joke that is I
i
wounder if thess pepole have even Ever seen a real ghetto probly not or
thay would know forest lawn is full shit talkin puppy dogs who think thay
are gangsters any way folks the moral of the story is the street gangs in
Calgary are just a bunch of wannabes that live in suburbs and drive mommy
and daddy's car turn that god damm streio Dow you are Gona blow your
daddy's speakers hahahaha thanks for herein my rant p.s to all calgarians
snoop dog and dre are just actors thay are not real gangsters
---
Bonghead

Posts: 456
Joined: Sun Jul 15, 2007 3:33 pm
Location: Co. Antrim
Contact:
Look, welcome to the forum and all that, but again, that is some awful stereotypical viewpoints you're portraying.

To pinpoint two pieces of graffiti and judge a city is ridiculous. I'd hate to think what you'd make of my own home town, but going by what you've just typed i reckon you would take one look at our murals (both republican and loyalist), and assume that we're still at complete war with each other. And worse still, that we continue to glorify it.

And yes, while it may be that there is a level of bitterness and hostility amongst certain areas, or in cases a level of social unrest, to sit on your on high horse and consider your own ways superior, carrying on as if you are king dick, is a far worse scenario than the one you're painting a picture of.

I'd love to know how this hell hole of a city you make out actually runs. How do the people save their money, in banks? Do they check their health with their local gp?? And do people from this city run these establishments??? Well i wonder if you realised that, that there is (and let me just make my own pre judgement here) a high level of positivity within the area. But then again those two bits of graffiti probably covered it all up, and for some strange reason resulting in ignorant and pretentious behaviours for all who's seen it.
Four star familiar.

---
Casual toker

Posts: 11
Joined: Sun Jul 28, 2013 8:51 am
Contact:
Well if you have never been to Calgary you probly would not know what I mean if u were to ask most Canadians thay would more than likely tell you Calgary is the worst city in this country it is a oil city with oil greedy scum bags along with it pepole for whom the youth of the city like to pretend like it is a ghetto there are no real ghettos in Canada and the youth who are pretending to be gangsters have no reason to say that Calgary is the richest city in Canada and all I was realy geting at is that thay are posers come on vatos locos to much tv thay obviously have watched blood in blood out to many times and defending a city of greed mongers who destroy the earth for oil is strange any way no hard feeling I respect your oppinon but ya pepole in Calgary have no reason to be claiming gangsterism what so ever
---
Ganja God

Posts: 6635
Joined: Tue Jul 16, 2002 6:07 pm
Location: south
Contact:
I wasn't aware that anyone thought snoop was a gangster, more a rodent faced part time emcee whose made a handful of decent sounding tracks in a lengthy career. As for Dre...he has at least shown consistent talent in his earlier career but unfortunately focused for many years now on promoting and working with some of the most brain dead, talentless, lame excuses for artists of any kind I have ever been exposed to...Kendrick and 50 cent etcetc

Apologies for the redirection. Just an attempt to gain some good discussion from an odd thread....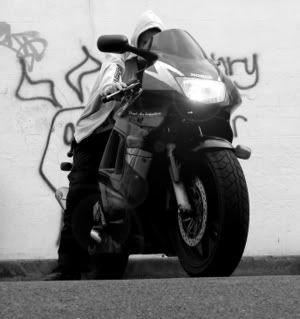 News, football and ranting
http://thedissolutefox.com/
---
Intellecutally Wasted

Posts: 7745
Joined: Sun Aug 03, 2003 8:19 pm
Location: Home of the Sioux!
Contact:
Calgary is a beautiful city situated south of Edmonton, to the east of Banff, and to the southeast of Jasper. It is situated right outside of the rockies and I have enjoyed myself every time I have been there. Jasper National Park and the surrounding area are some of the most scenic in the world. The people have been nothing but polite to me and it is a fairly laid back city with plenty of outdoor activities. I do not agree at all with your synopsis of the place, but then again maybe if I lived there I would change my opinion, but I doubt it.

Gangsters and thugs, give me a break. Go to Chicago, LA, or Miami if you want that scene.
Get busy living or get busy dying.
---
Casual toker

Posts: 11
Joined: Sun Jul 28, 2013 8:51 am
Contact:
Exactly my point thank u there are no gangsters here only wannabes
---
Intellecutally Wasted

Posts: 7745
Joined: Sun Aug 03, 2003 8:19 pm
Location: Home of the Sioux!
Contact:
I disagree about calgary being the worst city in canada. Perhaps we're on different wavelengths on the message.

**Edit** Sorry bro I can be a little misscommunicative. Do you support the gangster agentive or not?

Anyway my best to you.
Get busy living or get busy dying.
---
The Duke of Dope

Posts: 1972
Joined: Mon Nov 15, 2004 11:39 pm
Contact:
This story sucks. There is a large black and Asian presence in the poor area (NE) of Calgary that might not have real crips and bloods but do have shitty gangs and a ton of drug business. Hard as LA? Or NY? C'mon of course not.. But you can still get robbed at knife point (or worse) in Calgary's "ghetto" regularly.. Coming from a guy there.
Superman when I grip the mic, only way I'm slowing downs if I blow a pound of kryptonite
---
Ganja God

Posts: 6635
Joined: Tue Jul 16, 2002 6:07 pm
Location: south
Contact:
Its useful for me to take heed of this thread, and learn something more of the city I have only ever known for its winter olympics and Eddie the Eagle Edwards shocking but heart warming total failure in his participation. He flew the flag so proudly as facing off against the world's best with zero chance of success...kinda like Frank Bruno in the snow.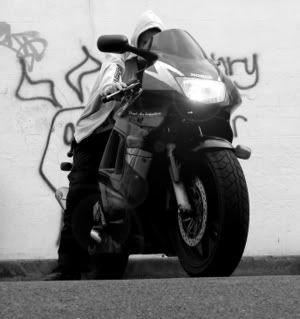 News, football and ranting
http://thedissolutefox.com/
---
Casual toker

Posts: 11
Joined: Sun Jul 28, 2013 8:51 am
Contact:
Ha nice one Mac dre go to detriot if you want to see what struggle is all about I would of use a Canadian city as example but just can't think of any hmmmmm dang I hear forest lawn is h-core lmfao bahahaha . just cause there are African and Asian's or hispanics dose not mean that are hardcore or criminals.bottem line why in the hell is anyone in Calgary feel repressed or persecuted against I guess that's why most of Canada heads out there for work it is a booming place to go work but that is it . The folks doing any robing and stealing are just lazy and don't want to work it has nothing to do with there nationality
---
Users browsing this forum: Google [Bot]