Connect with your social network account
Moderator: Moderators
The Iron Lungs of Wales!

Posts: 1835
Joined: Thu Nov 09, 2006 7:27 pm
Location: somewhere in the vallies
Contact:
Something i have always wondered, especialy as i filter through long queues of cars and chuckle to myself how pissed of they must be that i do not have to wait, like them
But what are all your thoughts on bikes (motor of course, not those ignorant accident causing cyclists) and them getting passed you during a gridlock.
I find there are alot of different reactions, some people try to pull in, or out, to block my route (futile as this effort is)
Also, on the rare occasion there is a bump because of said pride trying to stop me, do you think my rage at such a driver is justified?
In my opinion, i am out, in the rain, the snow, the wind and whateva nature tries to throw at me, i risk my very life for the simple act of traveling when motorist who are talking on their cell phones, or whateva distracts their attention from the 1-2 ton death trap they are operating from colliding with someone... or me.
Should i not be allowed small perks for these risks?
for contextual purposes, i only lane split in stopped or below 5mph traffic, and never when it would endanger or impede oncoming traffic.
thoughts?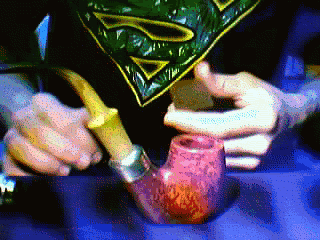 <- My old account
---
Herbal Assassin

Posts: 978
Joined: Fri Aug 18, 2006 12:38 pm
Location: Norway
Contact:
Anyone who endangers someone else's life because of some self-entitlement should have their driver's licence revoked. In these times, people are at their very worst as human beings when they are at their most dangerous. Riding in steel cages at 100Km/h
---
The Iron Lungs of Wales!

Posts: 1835
Joined: Thu Nov 09, 2006 7:27 pm
Location: somewhere in the vallies
Contact:
true, but i dont endanger no1 but myself, have you looked at biker stats? compared to a cars, where children have less than 50% chance to live if hit at 40mph or over, with bikes, children have over 60% chance of living with no major injuries if hit at 60mph, cos of the way the bike always veers off course when it makes contact with something.
but if u want my drivin license from me, your welcome to try n take it
my point was more towards traffic, when if your in the car and you see a biker go passed, what is your thoughts on the individual, since some of the reactions i come across range from jelousy, politeness, arrogance and rage.
i dont kno, its something i laugh about while stoned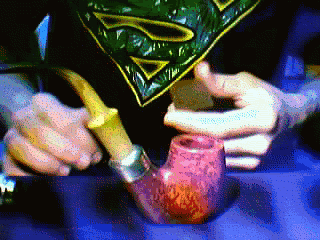 <- My old account
---
Herbal Assassin

Posts: 978
Joined: Fri Aug 18, 2006 12:38 pm
Location: Norway
Contact:
Certified-Nutter wrote:true, but i dont endanger no1 but myself
I wasn't really talking about bikers. it's more about the kind of people who blatantly disregard other motorists, which happens to be people driving cars, mostly.
When it comes to seeing bikes in traffic, for me it's a cross between jealousy for them getting ahead, which in itself is a strange thing to be jealous of, and thinking motorcycles are really cool. Unless it's one of those loud fucking Choppers. those are just annoying
---
The Iron Lungs of Wales!

Posts: 1835
Joined: Thu Nov 09, 2006 7:27 pm
Location: somewhere in the vallies
Contact:
ahh i see, its been a long time since i have read anything, lol, it was difficult chatting with animal the other day, keeping up with reading and being stoned like.
i dont have a chopper, mayb when i am older i'll get one for those sunny days were i just want to show off around town.
but my bike is load.... very load, no baffle (well as they say, load bikes save lives :p)
but i do feel really bad at night riding around, cos i must wake everyone up like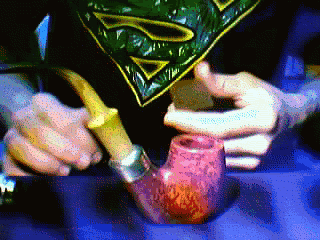 <- My old account
---
Herbal Assassin

Posts: 978
Joined: Fri Aug 18, 2006 12:38 pm
Location: Norway
Contact:
I really want to get a bike, several of my friends already do. But it costs a buttload, and money isn't flowing at the moment, to say the least.
---
Bonghead

Posts: 456
Joined: Sun Jul 15, 2007 3:33 pm
Location: Co. Antrim
Contact:
I've always envied the ability to shoot up the centre of traffic, but never to the extent of wanting to block anyone's way. I just got my first car two months ago, and i can say I'm the typical wanker driver, lotta lane swervin to get in front, spinning the wheels out of car parks, the lot, if i wasn't me id hate me. Sitting in traffic has got to be the worst thing about driving, without a doubt, hands down, seeing anyone get in front of you is annoying, though i don't mind bikes... That's almost what they're built for, if they can weave, then let them weave. The thing that gets me the most is the drivers who are in the wrong lane, don't cue up, skip past a load of cars then indicate they want to join the cue near the front..... I do everything in my control to send them the wrong way, definitely up there on the list of annoying things about driving. What i always think about is my nice heating, roof to stop the rain, plenty of room, and a radio to blast the tunes on.... I've always been more of a car person, mainly down to the looks, but all those other points are just nice little bonuses.
Four star familiar.

---
The Iron Lungs of Wales!

Posts: 1835
Joined: Thu Nov 09, 2006 7:27 pm
Location: somewhere in the vallies
Contact:
damn sugar, thats unlucky, over this side of the pond bikes are cheap as chips to run, £78 tax for the year (as opposed to my housemates £150 for a 1.2litre car) a years insurance (with No no claims) on a 650cc bike was £224 while most peoples first year of insurance (in my age range) is like 2 grand or more...
so unlucky, lol

and yea, i envy the roof, the heating, and the comfy seats, oh and the radio (you can get em for bikes, but they are suggested against cos since they are earplugs, they elimate all outside sound)
i also really envy having a smoke while you drive, what a convenience, i have tried it on a bike, with one of the full face helmets that flip up (which are my fave type) but a faceful of ash at 50+ (mph) is not good for staying on the road lol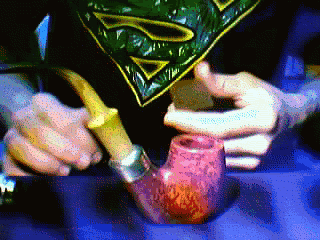 <- My old account
---
Ganja God

Posts: 6639
Joined: Tue Jul 16, 2002 6:07 pm
Location: south
Contact:
Some of what lep mentioned is along the lines of my own view...namely that many bikes are designed for agility, narrowness, acceleration, getting somewhere quickly and not been held up or using the same amount of fuel as a car. Also parking is free and wonderful.

What I strongly contest, and feel you have gone very wrong indeed old friend, is your mention of the difficulties in speaking with me. I speak to myself all day and have no problems whatsoever, you corpse fucking Adams family reject.

As for the bikes...I believe you have been on the back of my old cbr600 a few years back, appearing, like a true mate, at a time of intense trauma. What fun eh!

In England there is far more traffic, and far less space than here, so it would follow that I had more danger around me back home. But the opposite is true. More space here, bigger cars, less intelligence, more mongs, its a fucking nightmare...Everyday I come across drivers indicating the wrong way and the strangest, most bewildering common issue I see is drivers leaving the space of a whole car (or more) when they bank up at the lights with a long trails of traffic behind them. I have never seen such a thing anywhere in the world. That would frustrate me hugely were I a car driver. The other problem here is the police. I have only been caught speeding twice, the first of which times I cannot even recall the details. The second time was on a saturday, on the way to get some weed, running late. The road into the city was wide open, so tempting, so I opened the aging throttle of my r6 and flew from 0-140km/h in a small handful of seconds, slowing down only when I heard this horrid siren, looked in my mirror and out of nowhere came this jet black, yellow striped HIGHWAY PATROL supercar. That fucker was fast...They had clocked me at 110km/h, estimated 125km/h+. I just fell within the fine region and no disqualification region. Had they caught me 5 seconds before, I would have lost my licence and a lot more than $300. It turned out a very expensive half ounze...

The most annoying thing there was that the same strip of road is used heavily every morning and afternoon and i reckon 80% of the traffic is speeding. Where are the coppers then eh?? Safety in numbers.

I ride markedly differently when with my savage Queen or anyone else on the back (other than dan aka certified nutjob) and whilst I have owned here in Melbourne the quickest bike of my life so far, I have not been near to as fast, anywhere as often, as I rode in England. Maybe its maturity, maybe its having more to lose now, maybe its the police and cameras.

There are so many police here that their enterprise is legalized mafia-esque. The new huge police complex on the western edge of the cbd looks like a kingdom in itself. The contrast between here and back home couldn't be greater. To see armoured police running away from chavs during the riots a few years back, then heading into the cbd here in Melbourne and having to be careful when walking across the road, so as to avoid the armies of coppers waiting to pounce on me for jaywalking! Which reminds me of another interesting point lep made elsewhere...regarding the positives of non-legal justice systems. Which deserves another thread entirely.

As for the snaking in between the lanes, I do it everyday, at speed often. The cops do not seem to mind as long as the traffic is stationary and I keep the speed down. Despite the problem of mass ignorance, I find people here much more willing to move a little left or right to let me through. It is once in a blue, evil moon that someone moves to block me. It helps of course, if you are riding an obviously fast bike. But generally, yes, I would say the drivers seem more accommodating in such matters here. Although more dangerous due to misfiring synapses.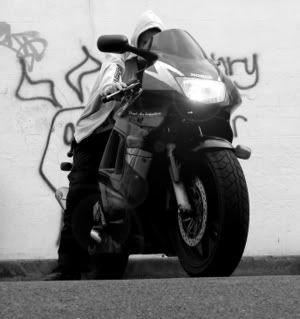 News, football and ranting
http://thedissolutefox.com/
---
Users browsing this forum: No registered users