Connect with your social network account
Moderator: Moderators
Ganja God

Posts: 6642
Joined: Tue Jul 16, 2002 6:07 pm
Location: south
Contact:
I have a friend from work, whom I have known for several years. We are hardly brotherly, but neither are we merely passing acquaintances. There is mutual fondness, mutual respect and I have always liked the guy. For his honesty, outlook, playfulness and positive demeanour.
Since his early years he has suffered with a very rare skeletal disorder, resulting in problems with mainly his arms and back. Regardless of which, he has been a driven chap all round. Succeeding in work, in relationships (I am friendly with his fiancee, who is a brilliant Woman) and most pertinently, in sport.
A few years back Matty moved from skateboard to snow board, and was soon on the path to becoming a pioneer in Australian para-snowboarding. It was his dream, and he proved damn good at the discipline, forcing his way quickly into the team representing Australia in international competition. Training incredibly hard, earning his first medal, a bronze last year. And then a few weeks back, whist competing in the world cup para-snowboarding tournament at Copper Mountain, USA, he won his country's first ever gold medal.
Leading the rankings (such a shame that Australia had no entry for the Sochi winter olympics), Matty moved onto Canada for training, then Spain for the next world cup meet. He was living his personal dream, ranked top of his sport, and then...horrific disaster struck. At the finish of his second run of the competition, he was involved in a brutal accident. Airlifted to hospital in Barcelona, a coma induced, surgery performed on his neck and spine, Matty regained consciousness yesterday, and will hopefully be buoyed in his fight for survival by the appearance of his fiance and family today, who have flown out from Australia.
He remains in critical condition. From the perfect dream, to the worst possible nightmare.
http://www.theguardian.com/sport/2014/f ... on-injured
He has made the world news circuit, for all the wrong reasons...It is no surprise to find huge support from his sporting peers and vast swathe of friends, and also from many sources in the work-place. He is a likeable lad.
Matty Robinson, I salute you, know you have the courage to return to full strength, regain what you have lost...Come home soon, safe, well and determined. (meanwhile, I will look after your Information Management duties at work).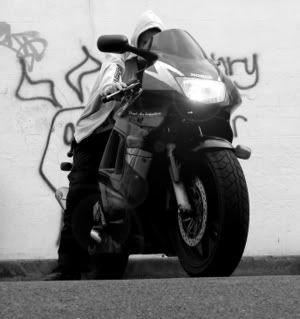 News, football and ranting
http://thedissolutefox.com/
---
Tetrahydrocannabinologist

Posts: 14627
Joined: Sun Mar 30, 2003 1:31 pm
Location: Canada
Contact:
Life can change in the blink of an eye....

Wishing your friend the strength on his road to recovery
---
Red Eye Jedi
Posts: 8728
Joined: Tue Jan 13, 2004 5:41 pm
Location: Belgium
Contact:
Very nicely written Dan.

My sympathy for your friend, I hope he recovers swiftly and without further complications.
Computer games don't affect kids. I mean, if Pac-Man had affected us as kids, we would all be running around darkened rooms, munching magic pills, and listening to repetitive electronic music.
---
Ganja God

Posts: 6642
Joined: Tue Jul 16, 2002 6:07 pm
Location: south
Contact:
Unfortunately, I awoke last Saturday morning, turned on the laptop and was appalled and shocked into oblivion by the news that Matty had died en-route back to Melbourne whilst traveling by air ambulance. It appears he suffered a cardiac arrest, which could not be relieved.

I just sat there, for a while, staring at the page, reading the lines over and over again, looking for some kind of explanation, a reason, but the mind could not make no sense, it was stunned into disbelief.

Having just written to his fiance, I am too overcome with tear duct tidal waves to write more...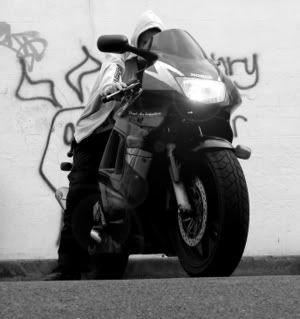 News, football and ranting
http://thedissolutefox.com/
---
Users browsing this forum: No registered users