Connect with your social network account
Moderator: Moderators
Ganja God

Posts: 6635
Joined: Tue Jul 16, 2002 6:07 pm
Location: south
Contact:
here in Melbourne, i am happy to walk round with a j, NOT like as an walking advert for dope blowing skunk smoke rings in peoples facec etc, but comfortably. i think the police in this state(i say that cos like in th US laws differ state2 state, as do police attitudes) assume a typically mechanical but pleasantly moderate approach to weed, focusing much more considerably on dealers than personal users...

tho I was dismayed,but unsurprised, to read that the British Home Secretray, Mr Narc (Charles CLarke), is set to 'undo' the good work done by his much malligned predeccesor (David Blunket- Blind, nepatistical, but kinda decent and capable in his position, i had thought when he was home secretary).
This good work of which i speak was the downgrading of marijuana as a CLASS B to a CLASS C drug, for Britain, which was supposed to alleviate much of the, very unneccesary and valuable police hours intensive paperwork, which ensued whenver anyone was found to be in possession of ANY marijuana. The re-classification, allowed (yeh i talking past tense, cos what I read gave me a very firm impression that weed would be back to CLASS B by the time I retruned to the Uk sometime near September ofthis year) police to focus more of their resources on more urgent 'crimes' like the sad but manic increase in random violent crime which continues to spread like a dark social plague throughout britian.(this dark social plague isnt confined to british shores, more a worldwide malaise that is a direct side-effect of capitalism).

anyway MR Narc is dumb, though he obviously either A. has his commands from someone abiove him or B. was told by a stoner once to 'chill out and take a toke', tho it could be C. has always followed the laws of the land and steered clear of illegal substances because he beleived them EVIL.....
either way, his intentions to yet again re-classify good greenery is an issue which affects all British stoners in one way or another, though maybe not much.

how are you people treated by the authorities where you live??I mean mainly for any weed-related issues.....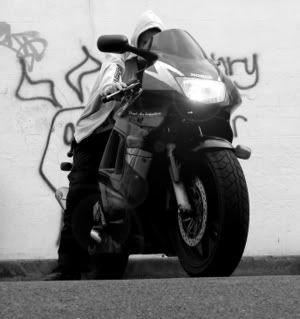 News, football and ranting
http://thedissolutefox.com/
---
Stoned Immaculate

Posts: 8114
Joined: Sun Aug 03, 2003 8:17 pm
Contact:
when it comes to smoking weed in south florida it all depends on the attitude of the cop you happen to run into. i have never been arrested for possesion but i have been caught on two different occasions.

the first time i was smoking in my car in front of my cousins house with a friend. we were waiting for him to get dressed so that we could go out to breakfast. 2 unmarked police cars came up behind us and jumped out of their car with guns pointed. later they explained that they thought we were trying to rob the house and they made us spill the remainder of the weed out on the ground. after that they explained they dont have a problem with potsmokers and understand that unlike other drugs it doesnt lead to crime.

the second time i had the cops unlawfully search my glove compartment where i had a scale, knife, oz of weed and 2oz of shrooms, along with my new pipe. they took the pipe the weed and the lighter they found in my pocket and left everything else. they said i was lucky they werent arresting me and drove off.

my policy when it comes to the police is fuck them but sometimes you have to understand they are trying to do their job and luckily i was never arrested and have no record.
"Cannibalism? Racism? Dude, that's not for us ... those decisions are better left to the suits in Washington. We're just here to eat some dude!"
-Charlie Kelly
---
Casual toker

Posts: 56
Joined: Fri Feb 17, 2006 2:09 am
Contact:
here in Stratford Ontario it varies depending on the cops. my friends got busted with a HQ and a glass pipe. the cop spilled the weed on the ground and smashed the pipe, but didn't arrest them.

Another time when me and my friends were toking behind some building and all we had was a gram and a pop can, then we got busted. my friend happened to be holding the pop can and he got charged and now he's on probation.

when another one of my friends got busted with a real pipe and some weed (not sure how much) the cop just let him go.

so basically it just depends on what cop u encounter.
I believe that pipe smoking contributes to a somewhat calm and objective jugment in all human affairs
~Albert Einstien
---
Why Hello There !
Posts: 1
Joined: Fri Apr 21, 2006 9:01 pm
Location: nj
Contact:
i live in dover, nj and the cops here treat u like a bitch, as a matter a fact i was arrested yesterday for posession of marijuana and destruction of evidence. they were also were gunna charge me with polution, because i threw a gram bag in a river, but they supposedly let me off the hook.
FUCKIN PORK ASS COPS!!
---
Bonghead

Posts: 299
Joined: Sun May 28, 2006 1:32 am
Location: Ontario, Canada
Contact:
I live in a small rural community in ontario and the cops here are pretty relaxed. Me and a few friends were toking on hallowe'en night earlier this year and a cop car rolled into view, so I stuffed the weed and a pipe into my pockets and the other pipe into my backpack. The cops walked up to us and this older guy who was with us and asked us to do the twinkle twinkle little star song with actions, just because they had caught the older guy before and wanted to make him do something embarassing. They proceeded to steal all of my O'Henry bars (I think some weed landed in my hallowe'en bag, so for all I know the cop got a little green on his candy) and told me to take it easy.
Fucking cops
[img]http://s9.imagehosting.us/uploadpoint/imagehosting_upload_storage/user_40021/T0_40021_1470270.jpg[/img]
Sig by antiflagPUNK
---
Casual toker

Posts: 29
Joined: Tue Jul 18, 2006 12:01 pm
Contact:
this summer i av been chongin up for about a year and have only been cught smokin once i comfortably walk around the sreets wid a jig.(i still keep an eye out for plod tho) when i got caught he said because i was seventeen and admited to owning it (it was only about 2grams) that i only get a caution which is fuk all really.
---
Casual toker

Posts: 61
Joined: Tue Jan 03, 2006 4:55 am
Location: Northants, England
Contact:
cops where i live (Wollaston) used to be really lenient with people smokin skunk, but lately theyve started cracking down on it loads, i think its cause so many people around here are tokin now compared to a year ago, alot of them are really young aswell, youngest person i know that tokes is 11!!!!
[img]http://i16.tinypic.com/40pegx3.jpg[/img]
---
Herbal Assassin

Posts: 640
Joined: Mon Jan 01, 2007 1:31 am
Location: In my cave
Contact:
In Romford, Essex Uk, here the police treat you like scum. I hate them, ive become a somewhat anarchist. Im planning on becoming a community support officer and on my shifts, people can smoke as much as they like. Ill just roll their sack in a police note and give it back to them. or if they are larey ill keep it for my friends.
So im gonna try and be fair
If i see violence and then i will enquire and do a mini investigation. If its somebodies fault and got smacked up ill pretend to arrest the suspect then tell the victim to go and then set the suspect loose and tell them if they ever commit the crime again i will fuck them up.
[img]http://img244.imageshack.us/img244/8656/sigbs9.gif[/img]
---
Users browsing this forum: No registered users