Connect with your social network account
Moderator: Moderators
Ganja God

Posts: 6641
Joined: Tue Jul 16, 2002 6:07 pm
Location: south
Contact:
Do any of you own, or have used vaporizers in the past?
If so, please share your experiences here...Did it work? How much did it cost? How was the High? How does it compare with smoking Js or bongs?
Personally speaking I have only ever used the vapir one:
which truly, I found a huge waste of money. Perhaps I did get high, but not as high as with a J of the same green. Definitely one to avoid...although it was turning my bud brown, so where the hell was the thc ending up?
I have also used a basic jam jar over heating element effort, which was even worse than the vapir one model.
similar to this: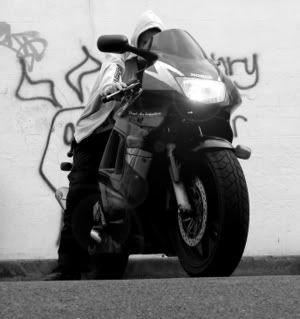 News, football and ranting
http://thedissolutefox.com/
---
Herbal Assassin

Posts: 843
Joined: Tue Nov 23, 2004 8:21 am
Location: AL
Contact:
I've only used one type of vape myself, the top of the line, the Volcano: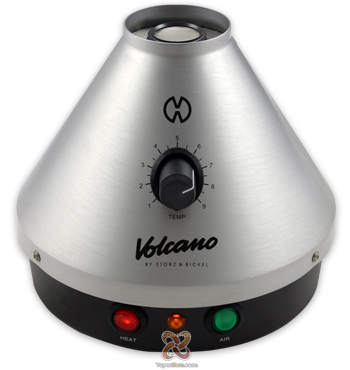 It works by blowing properly heated air through a little cylinder with screens on either side (which your herbs are in, referred to here on out as the bowl) and into a bag, when filled you remove the bag from the bowl and clip on a mouthpiece. The bag usually last about 10-15 hits and is filled with a very small amount of plant material, my buddy used probably about an eighth of a gram per bag. This thing got me properly stoned every time, with much less than would have been used with a regular smoking medium.
The taste is superb, though it can take some getting used to. Its also much much easier on the lungs and doesn't give you that clogged lung feeling like you get after smoking lots of strong herbs. After reading this if you'd like to go out and get one asap, plan on throwing down around $500 USD for the basic model.
---
Ganja God

Posts: 4342
Joined: Wed Feb 08, 2006 12:09 am
Location: Sarnia
Contact:
my bf bought a vapogenie pipe a while back.
you pack the bowl very lightly with finely busted weed and than screw on the "heater" topper.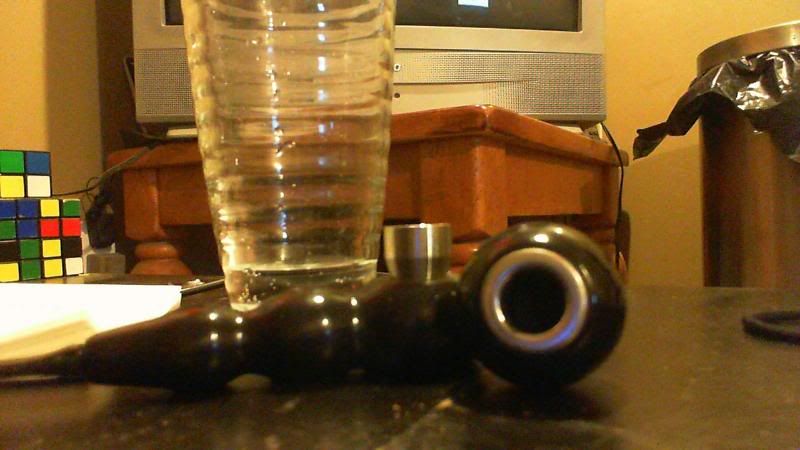 you hoover the flame over the topper and inhale deeply pulling the lighter inward but not into the topper.
the topper has a ceramic core which in theory heats up and than passes the heat onto your weed, vaporizing the weed.
IN THEORY
in reality the thing is pretty shitty, the flame pretty much always gets sucked into the topper, unless you really know what your doing. if you let the topper core get burnt its pretty much fucked cause you cant clean it really. and the weed either doesnt get hot enough to vaporize or it gets to hot and you end up smoking it.
stabbo says... do not invest
---
Ganja God

Posts: 6641
Joined: Tue Jul 16, 2002 6:07 pm
Location: south
Contact:
who the fuk is 'stabbo'??? hohohoho...if that is a nickname, then how the hell could a man get such a nickname, unless he had a bizarre tendency to stab people????????????????????i demand answers.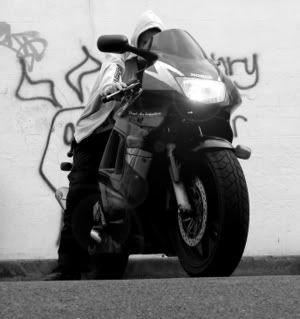 News, football and ranting
http://thedissolutefox.com/
---
Ganja God

Posts: 4342
Joined: Wed Feb 08, 2006 12:09 am
Location: Sarnia
Contact:
dude youve never noticed people here call me stabbo sometimes? lol

well as a proper explanation it started with me saying once when i get mad i become stabby abby, purely as a joke and because it rhymes.
someone, i think it was kupo, decided he wanted to call me Stabbo all the time. i actually like it as a nickname
except for the one time logic told me in his head he always thought of me as stabbo the clown.
clowns scare me
---
Sir Toke-a-lot

Posts: 2689
Joined: Fri Feb 04, 2005 2:12 am
Contact:
Well it seems we have two vaporizer threads going at once. Here's my opinions on vaporizers from the other thread
As for the main focus of the thread, the good ol vaporizer. No thanks. A little over two years ago my friend bought one so he could smoke in his dorms, and I'd go over occasionally and it was a lot of fun. It doesn't completely eliminate the smell but it smells like a faint combination of popcorn and weed and is easier to hide. For summer break we both moved back home and I would be at his house daily using that thing. It was upstairs and as far as we know his parents never noticed, or at least didn't care. A year and a half ago (Fall 2009) we both moved back to our college town and we each got our own apartments. Given a little time he ended up with a couple of really nice bongs and as far as I know he never uses the vaporizer anymore. The last times I've gone over there we've actually smoked out of various pipes or a spliff which seems to be his main thing now, doesn't even use his bongs haha.

But the vaporizer high is way different than a normal weed high, I'm guessing it releases a smaller range of cannabinoids than smoking does. It's one of those things that I would use if I bought one, but once the novelty wore off I'd probably shelf it. I don't know what brand my friend has, I've looked around online and I think it's the V-tower. And I've used my neighbor's silver surfer with the same results, although I vastly prefer the V-tower with its fan and bag attachment. But I wouldn't get one unless I had a huge wad of cash burning a hole in my pocket.
Two more things to add since I've seen this version of the thread.
Zero chronic reminded me that you do indeed use less weed for the vaporizer. Although it's a different feeling and IMO not as desirable as a normal weed stone, you can conceivably us as little as 1/10 of a gram of weed and get a solid bag of vapor. We always left the weed cooking on the vaporizer for a long time, like 10 minutes, in order to get all of the THC out as possible before turning on the fan and filling the bag. If we didn't leave it that long, the vapor in the bag would be much less dense, and you can get a second bag of vapor off the same bowl. We preferred doing fewer bags where the vapor hit harder. Maybe 2-3 bags between 2 people gets you both really blitzed.
Also, sorry to hear about your troubles with the vaporgenie Abby. It takes a certain technique to use those properly. Everyone I know that has one uses it not for weed but for DMT, since burning DMT is such a waste compared to vaporizing and no one wants to dirty up an expensive electronic vaporizer with DMT resin. I kind of want to get one for myself since I waste SO much DMT smoking it out of pipes it's retarded.
I personally recommend checking oneself for OCD at least once every 5 minutes.
---
Users browsing this forum: No registered users