Connect with your social network account
Moderator: Moderators
Bonghead

Posts: 112
Joined: Mon Apr 04, 2011 4:34 am
Location: Palo Alto, CA
Contact:
I recently found some really nice looking meerschaum pipes and I really want to buy one, they're about $30. Can someone tell me some info about meerschaum pipes vs wooden pipes vs glass? I really have no idea.
Link to the pipes:
http://www.legalbuds.com/pipes_meerschaum-pipes.html
Gorecore wrote:Every single day is a new adventure. A lot of us just choose to spend that day laying in bed, scratching our genitals, and snuggling with our babes.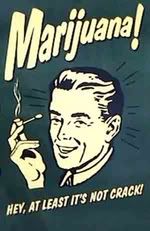 ---
Sir Toke-a-lot

Posts: 2689
Joined: Fri Feb 04, 2005 2:12 am
Contact:
Never heard of them, looks like it's just half clay and half wooden. I would just go with glass man, you can get a decent glass piece for 30 bucks, and nothing compares.
I personally recommend checking oneself for OCD at least once every 5 minutes.
---
Users browsing this forum: No registered users