Connect with your social network account
Moderator: Moderators
Casual toker

Posts: 5
Joined: Thu Jun 06, 2013 8:25 pm
Location: Pale Blue Dot
Contact:
Hey everyone. I tried searching this sub-forum for a similar thread, but couldn't find one. So apologies if this is a duplicate thread(I know how annoying they can be).

I ran out of rolling paper last night, and forgot to buy some this evening. But I really wanna smoke a joint today. So I wanted to ask you people if you have any favourite alternatives for rolling paper so that I could probably use it. I've used paper from a notebook, but I think there's better things to use. Thanks.
---
Casual toker

Posts: 5
Joined: Thu Jun 06, 2013 8:25 pm
Location: Pale Blue Dot
Contact:
So I found out from a friend that I could use the paper you get in shoe boxes as a substitute. I had some; so I used a piece and rolled one out. It smoked great!

Still, what other alternatives would you suggest?
---
Ganja God

Posts: 6641
Joined: Tue Jul 16, 2002 6:07 pm
Location: south
Contact:
i'd advise whatever is thinnest and as chemical free as you can find and can be sealed...that shoe box paper is a sound suggestion although how do you seal???? I have used sheets of an a4 pad in the past...and held things together by using too much paper!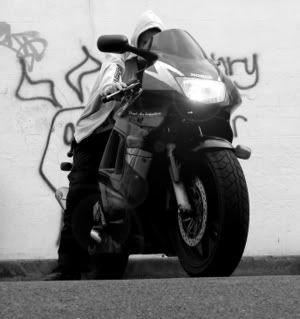 News, football and ranting
http://thedissolutefox.com/
---
Bonghead

Posts: 456
Joined: Sun Jul 15, 2007 3:33 pm
Location: Co. Antrim
Contact:
I think i remember reading (somewhere in this forum) that people have used bible pages...

But personally if i didn't have papers and was really looking a smoke I'd probably try and make a pipe out of something. Easily made with a plastic bottle and a bit of tin foil... Bish bash bosh, job's a gooden.
Four star familiar.

---
The Duke of Dope

Posts: 1664
Joined: Thu Oct 20, 2005 9:11 pm
Location: The Sky
Contact:
Like lep said, i'd probably make a foil pipe.. The way I do it, is just tear off a sheet and fold it in half, then roll it around a pen, pull the pen out and use it to bend one end of the foil tube, making a bowl.
You could also use a soda/beer can.. But you would want to be careful not to burn the metal too much on it, or you'll end up inhaling toxic fumes from the ink, and the inner corrosion-proofing glaze... But as long as the flame only touches the weed you should be alright.
There's some good tutorials here on the site, for making home-made smoking devices...
Here
---
Users browsing this forum: Google [Bot]