Coca-Cola has giant robot vending machines walking around Toky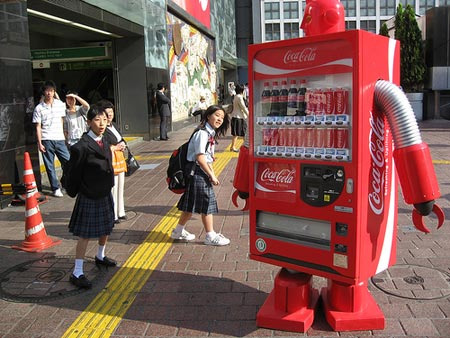 Pushing the button on the vendor won't exactly pop out a car, but it does dispense a branded tube containing pamphlets on the new models, dealer information, and a sheet of Smart Car sticke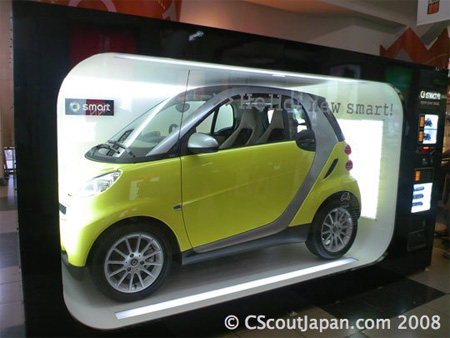 Vending machine dispensing beer and liquor in Kyoto, Japan.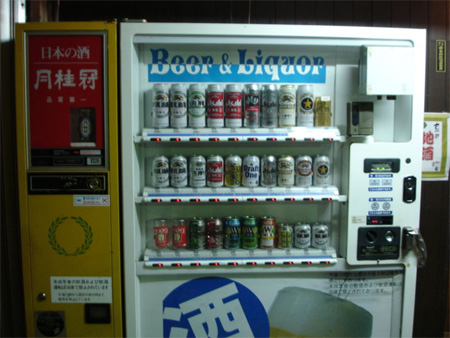 In Japan, there are even vending machines for Pringles chips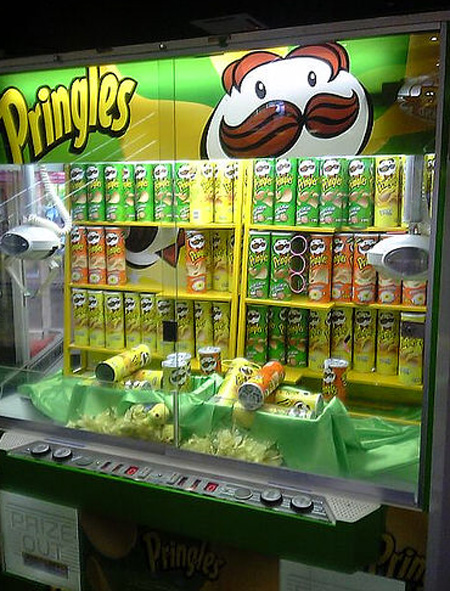 Nissin instant-noodles vending machine located in Tokyo.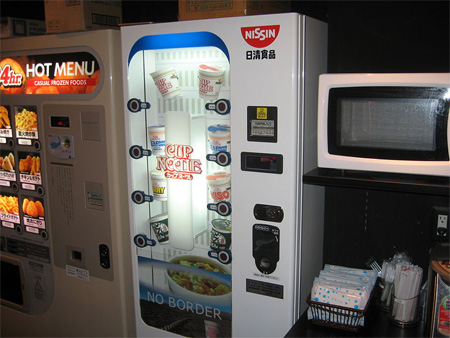 Japanese vending machine that sell neckties.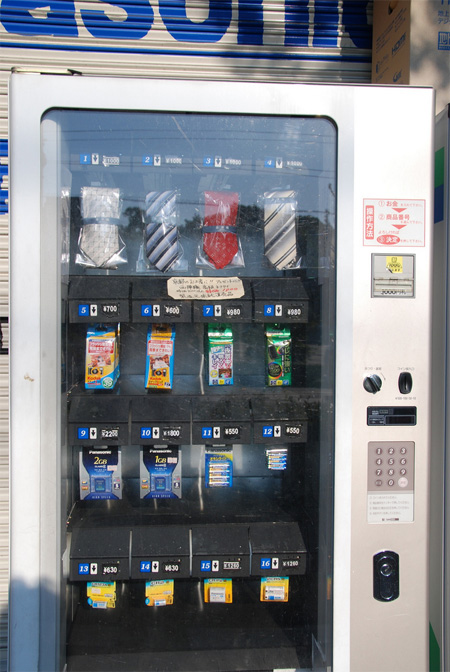 This "Sub Marine Catcher" arcade game allows Japanese gamers to try their hand at catching live lobsters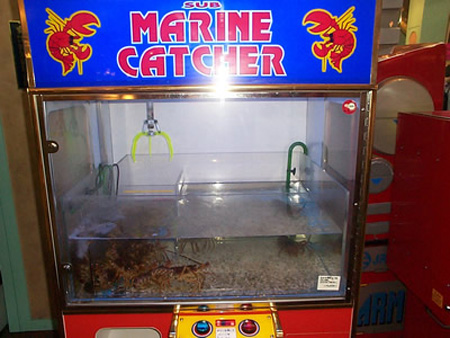 An umbrella vending machine from Tokyo, Japan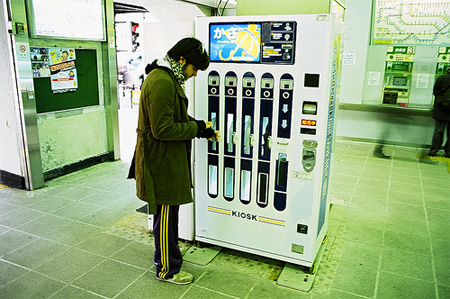 It is possible to buy batteries from a vending machine in Japan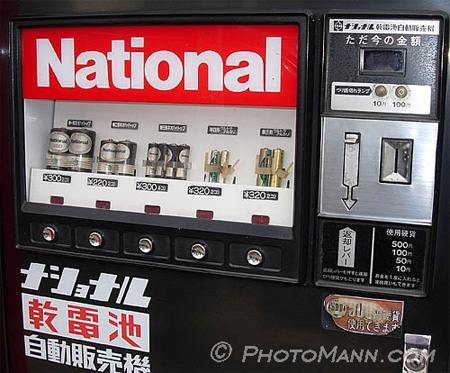 Shoe vending machine
This one sells Live Bait for fishin, bet it's real fresh and alive after countless hours in the sun.
Mmm, cold burgers