So I decided i wanted to make a tutu for something to do around the house when I'm bored.
Originally I was going to sew it but I found out that you can loop the tulle and do it no sew style.
This is a great idea for gifts for any little girls in your life. daughter, little sister, maybe a funky friend you have.
I used 6 yards of tulle for my tutu to get that extream poof look. Something to cut with. and some elastic (ribbon works well too)
Any elastic over 1/2 an inch will totally roll on you making your waist band so not fun or comfy.
I folded the tulle in half and rolled it up making sure to cut strips down so in the end i ended up with a long strip. (It's gonna be dubbled over) The most annoying part is cutting. Ask me if you confused or look it up I'm sure there are videos on no sew tutus.
I used a loop tie like this
After mesuring the elastic comfortably around my waist i tied knots on the sides where the tutu would come together. So just enough to get all the way around me. That left me with some space for where i will tie the elastic to wear.
I used 2 colors using
5 pieces per color.
I continued all the way around until i was done.
So here is the tutu not trimmed but pretty much finished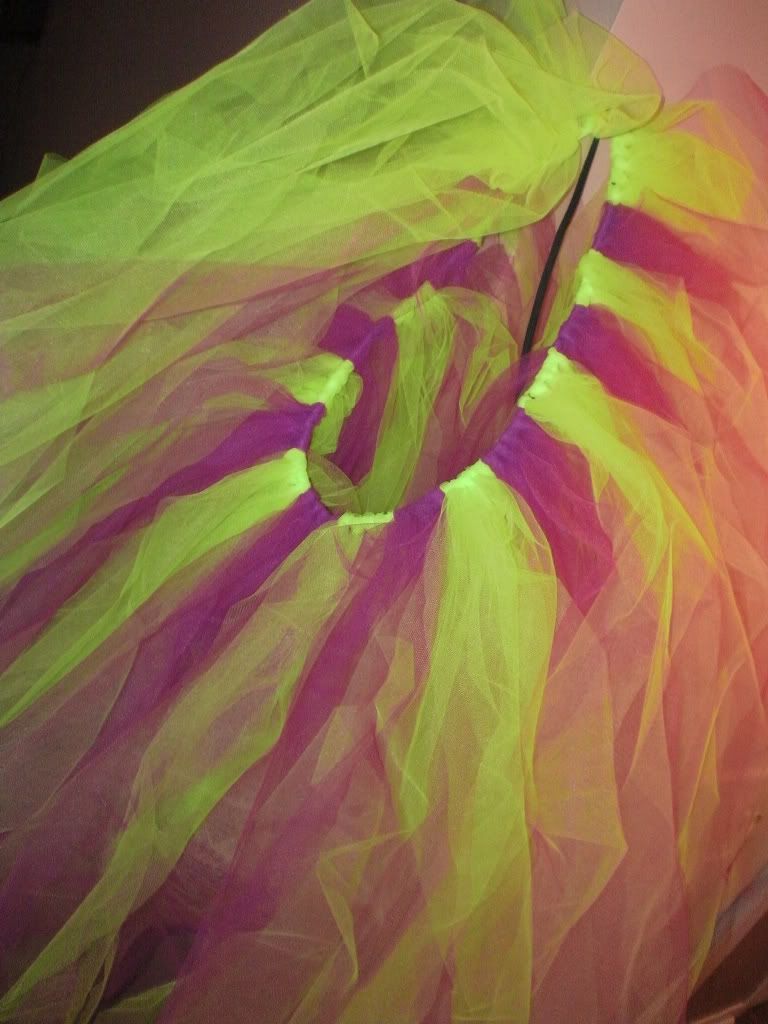 close up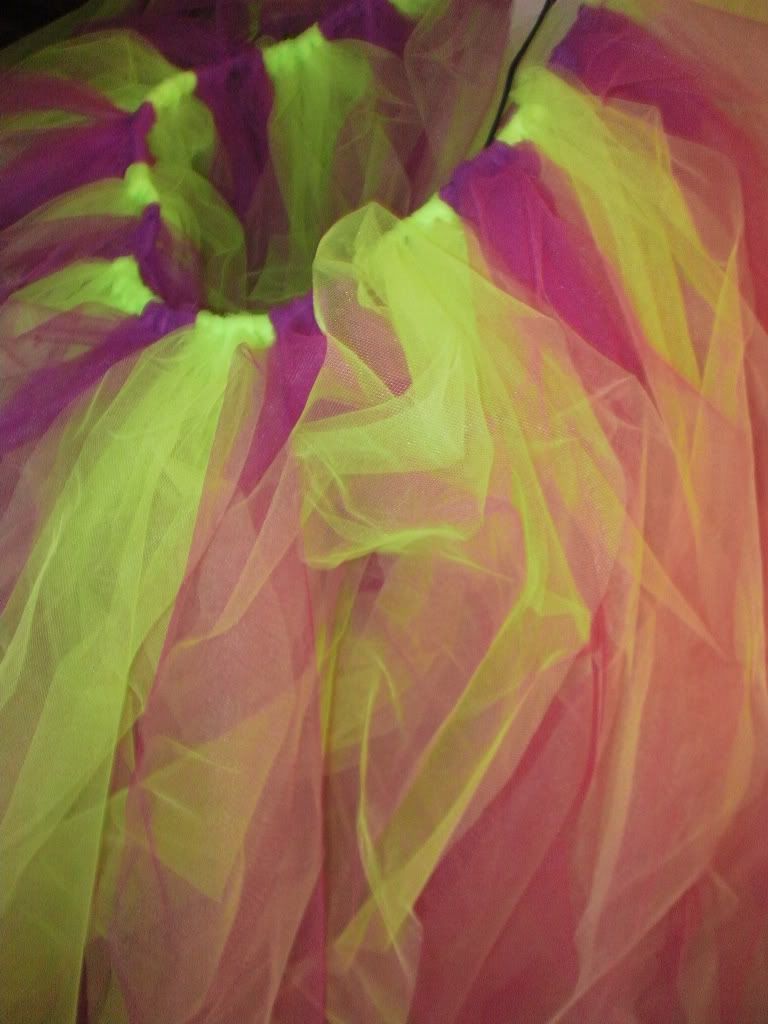 My elastic still has not been cut but here is the length before i cut my tutu down a bit. (It's soo long the poof kind of just drapes)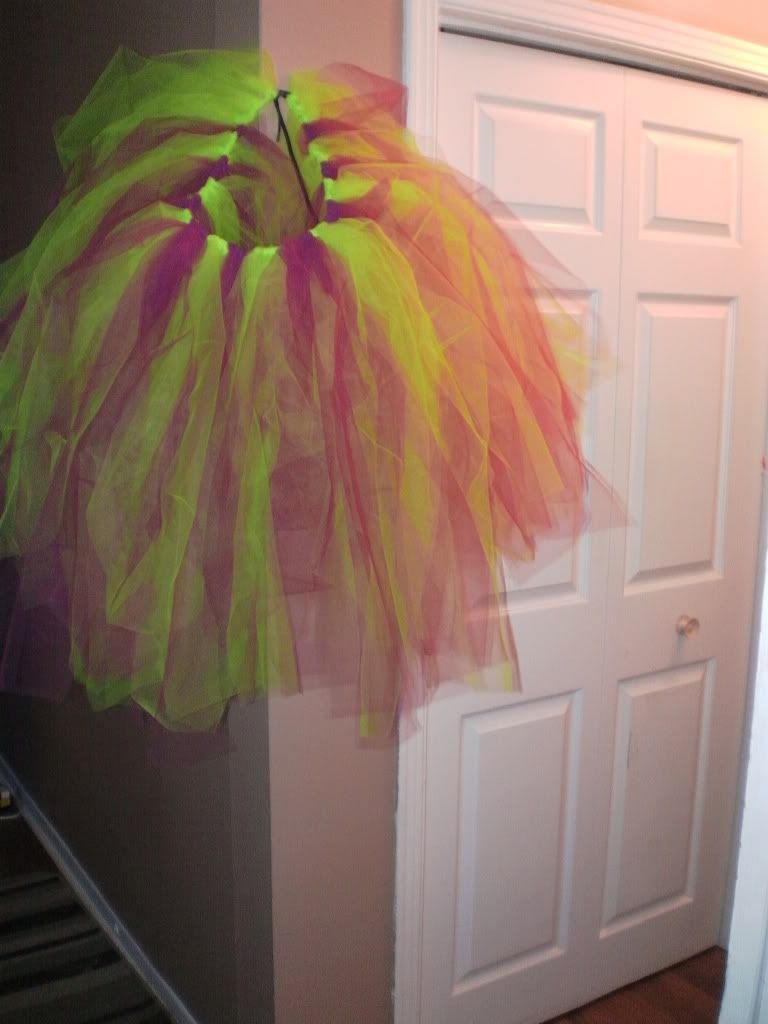 Final product My super poofy Electric lime green and fuchsia tutu, Barbie approves