Connect with your social network account
Moderator: Moderators
Casual toker

Posts: 69
Joined: Mon Dec 13, 2010 5:48 am
Contact:
Dear Mr. President,
Enough with the lies. The war on drugs is a failed attempt at controlling a harmless substance. Thousands of inmates are serving time for a victimless crime. You have seen the polls, over 50% of us as Americans believe that Marijuana should be legalized. You have seen the statistics from the NIDA. It is clear it is time for a change. Dont be another hypocritical president, we have had one the last time around... Stop this ridiculous "Reefer-madness" hysteria which is still being preached from the government. We know it to be untrue. If you really wanted to forbid a substance based on its damaging properties, then why is alcohol and tobacco still legal? We have seen the effects of abuse from both substances (which have a higher abuse, and dependance rate than marijuana). We the people have had enough. We pay our taxes, we fight, and die for this country, and yet we are harassed and have our lives ruined by the very people we pay for to protect us. End this useless, tax-money wasting fight on marijuana. It is time for a change. Be the one to make it for the better of our country.


Doubt it will mean anything, but it never hurts to try.
"Nothing in excess."
---
Ganja God

Posts: 6642
Joined: Tue Jul 16, 2002 6:07 pm
Location: south
Contact:
Great work, Mr M.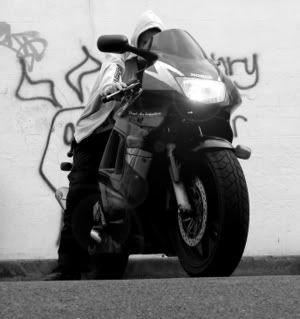 News, football and ranting
http://thedissolutefox.com/
---
s†☼nër bi†ch

Posts: 6300
Joined: Sun Jun 11, 2006 11:43 am
Location: welcome to the midwest
Contact:
I like it.

You shoulda added in that legalizing marijuana will decrease street violence. Someone dying over some weed is the dumbest shit ever.
---
Sir Toke-a-lot

Posts: 2689
Joined: Fri Feb 04, 2005 2:12 am
Contact:
Looking back how different it was just 10 or so years ago, I'm looking to this decade with hope. Of course that one California proposition failed a little while ago, but the fact that it was even on the ballot is encouraging. It's pretty clear that the people want weed to be legal, the people at the top are busy pussyfooting around trying to find the best (and most profitable of course) way to do it.
I personally recommend checking oneself for OCD at least once every 5 minutes.
---
Casual toker

Posts: 69
Joined: Mon Dec 13, 2010 5:48 am
Contact:
I was going to add a lot more, but the damn messages had to be limited to a low number of characters... :/
Damn fascists
"Nothing in excess."
---
Ganja God

Posts: 5208
Joined: Sun Sep 17, 2006 5:48 am
Contact:
yeah no one is going to read anything that is a huge wall of txts, especially people who get probably hundreds of them a day and have much more important things to do. With stuff like that, you have to keep it short, sweet, to the point, and PERSUADING as hell. Like Diddy says in Get Him to the Greek... You got to mind fuck him
Peace Not Greed.
---
Herbal Assassin

Posts: 659
Joined: Thu Jun 14, 2012 10:30 am
Location: ..not home.
Contact:
Sorry for oldschool but yes I hope Obama makes it. I'm a thai-aussie youngman.
---
Casual toker

Posts: 24
Joined: Sun Aug 26, 2012 12:40 pm
Contact:
I would have told him the same thing about
cialis online
, also, I will tell him to spend money he spends on fighting weeds into more substantial matters such as children's education, housing, jobs, etc. We have the right what we like to buy and consume, it's not like we're going to kill automatically.
Last edited by
helenF9867
on Mon Sep 10, 2012 7:23 pm, edited 2 times in total.
---
senden87
Mabakhurts123 wrote:I was going to add a lot more, but the damn messages had to be limited to a low number of characters... :/

Damn fascists
No problem
Just divide it in two or three post then post like a series. We will get it.Good luck
---
Users browsing this forum: No registered users