Connect with your social network account
Moderator: Moderators
Moderator
Posts: 1223
Joined: Mon Oct 20, 2003 12:19 pm
Location: Manchester, uk
Contact:
Without giving too much away, following discussion and a healthy debate with my male counterpart (yea believe it or not there is someone that daft in the world) and my fellow amigos (mostly guys too), I have been left wondering, are we genetically pre-disposed to reproduce / have offspring? Perhaps up til the last few months I believed otherwise, however now I am not so sure. As an example a female I knew since high school, never wanted children, even when she had a long term relationship n married etc still had no desire to reproduce, she turned 29 recently and has started getting all clucky over kids and has started trying for a baby. There is no other way she or I can explain this sudden about turn. There have been no other factors or changes in her life, her partner is very much a 'whichever way the wind blows' type of guy and neither has or lacks the desire to have children. Perhaps there is a mental switch that gets flipped in a woman's mind and makes her baby mad? But then the question still remains, what causes the switch to be flipped? Surely if it were a genetic thing, women would get baby madness around the same age as their mother had their first child?

I must return to work but I'll be back to finish this off later
Me importa un pimiento...
---
Bonghead

Posts: 456
Joined: Sun Jul 15, 2007 3:33 pm
Location: Co. Antrim
Contact:
The biggest problem with this question is generalisation.

For example, if I was to say to you that I have this grape (or female friend), and it doesn't have a pip in it (who now wants kids), so does this mean that grapes are not naturally pre disposed to have pips???(that females are naturally pre disposed to want kids).....

Taking the grape analogy, you would instantly laugh at the idea and say well no, you would have to look at every grape to find out.

Therefore this is simply something that falls into the unknown....

Personally however I do in fact believe that we are naturally made for reproduction, as is every species, purely as a means of survival. In saying this, my acceptance of simply not knowing trumps any personal belief that I have.
Four star familiar.

---
Red Eye Jedi
Posts: 8728
Joined: Tue Jan 13, 2004 5:41 pm
Location: Belgium
Contact:
I think women in a sense are genetically pre-programmed to start feeling like their time is running out after a certain age has been reached.

I know this is putting it very bluntly but it is a simple fact that women are fertile up until their 40 's and go into menopause after that.

So I think it's quite normal for a woman coming up on her 30 's to have that little voice saying 'only ten more years to have kids, better get to it.' .

I think it's different on the male side as we tend to be capable of producing semen until the day we draw our last breath.
Computer games don't affect kids. I mean, if Pac-Man had affected us as kids, we would all be running around darkened rooms, munching magic pills, and listening to repetitive electronic music.
---
Ganja God

Posts: 6639
Joined: Tue Jul 16, 2002 6:07 pm
Location: south
Contact:
I'm probably near to Flow's stance on this one...Although I would put it slightly differently. Mainly in terms of not the clock starts ticking more loudly, but its ticking becomes more audible at a certain age, after full adulthood has been reached. Not necessarily when a woman approaches her end time for conception possibilities.

Conscious ideas of the future can play a huge role in these matters. It is common for both men and females to have a general idea of when they want to have kids, by certain ages, and unfortunately this idea can often be shoe-horned into a relationship. Couples having kids because they have for a long time wanted to have kids by a certain age...can be different to couples who love each other deeply and truly and want to make a family rooted in their loving union.

My sister for example wanted the career, marraige, house then kids routine and she got it. After my niece was born, the marraige wasn't my idea of loving, but it remained respectful. My reaction to the news that they were trying for a second baby whilst going through marriage counselling was horrid and emotive. If you can't even love your partner and feel enough love in return, why the hell have another baby???

Still...she has been fortunate, for their marraige has improved, the second baby has come and throughout the little ones have the utmost love and tenderness poured onto their lives, which will never change.

I remember an ex girlfriend who admitted that during a wretched stage in our relationship she had considered stopping the pill without telling me, in a desperate attempt to tie me to her for life...Which horrified me.

My own reaction to babies is rarely warm, just polite, when it comes to the babies of others I am not close to. However, with my own nieces, I absolutely adore them, same of my nephews. I see and feel them as part of me, part of my family. Babies of no connection to me, more often than not seem like dwarf goblins.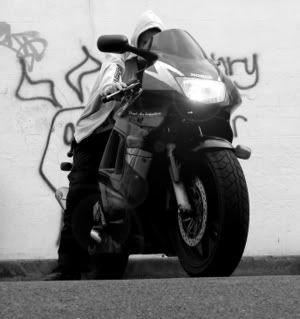 News, football and ranting
http://thedissolutefox.com/
---
Users browsing this forum: No registered users