Connect with your social network account
Moderator: Moderators
The Duke of Dope

Posts: 1664
Joined: Thu Oct 20, 2005 9:11 pm
Location: The Sky
Contact:
Weedguru Higher wrote:Someone sure has a sick sense of humor....

An 85-year-old went to his doctor's office to get a sperm count. The doctor gave the man a jar and said, "Take this jar home and bring back a semen sample tomorrow."

The next day, the 85-year-old man reappeared at the doctor's office and gave him the jar, which was as clean and empty as on the previous day. The doctor asked what happened and the man explained:

"Well, doc, it's like this - First I tried with my right hand, but nothing. Then I tried with my left hand, but still nothing. Then I asked my wife for help. she tried with her right hand, then her left, still nothing. She tried with her mouth, first with the teeth in, then with her teeth out, and still nothing."

"We even called up Arleen, the lady next door and she tried too, first with both hands, then an armpit and she even tried squeezin' it between her knees, but still nothing."

The doctor was shocked! "You asked your neighbor?"

The old man replied, "Yep, And no matter what we tried, we still couldn't get the jar open."
hahaha, i knew that was coming.
---
Weedguru Grampy

Posts: 4117
Joined: Wed Dec 01, 2004 8:33 pm
Location: Nova Scotia, Canada
Contact:
It's Game 7 of the Stanley Cup Final, and a man makes his way to his seat right at center ice. He sits down, noticing that the seat next to him is empty. He leans over and asks his neighbor if someone will be sitting there.
"No" says the neighbor. "The seat is empty."
"This is incredible," said the man. "Who in their right mind would have a seat like this for the Stanley Cup and not use it?"
The neighbor says, "Well, actually, the seat belongs to me. I was supposed to come with my wife, but she passed away. This is the first Stanley Cup we haven't been to together since we got married."
"Oh, I'm so sorry to hear that. That's terrible... But couldn't you find someone else, a friend or relative, or even a neighbor to take the seat?" The man shakes his head.
"No," he says. "They're all at the funeral."

A guy enters a bar carrying an alligator. Says to the patrons, "Here's a deal. I'll open this alligator's mouth and place my genitals inside. The gator will close his mouth for one minute, then open it, and I'll remove my unit unscathed. If it works, everyone buys me drinks." The crowd agrees. The guy drops his pants and puts his privates in the gator's mouth. Gator closes mouth. After a minute, the guy grabs a beer bottle and bangs the gator on the top of its head. The gator opens wide, and he removes his genitals unscathed. Everyone buys him drinks. Then he says: "I'll pay anyone $100 who's willing to give it a try." After a while, a hand goes up in the back of the bar. It's a woman. "I'll give it a try," she says, "but you have to promise not to hit me on the head with the beer bottle."

-I went to a fight the other night and a hockey game broke out. (Rodney Dangerfield)

-I feel sorry for people who don't drink or do drugs. Because someday they're going to be in a hospital bed, dying, and they won't know why. (Redd Foxx)

-I went to a restaurant with a sign that said they served breakfast at any time. So I ordered French toast during the Renaissance. (Steven Wright)

-Animals may be our friends. But they won't pick you up at the airport. (Bobcat Goldthwait)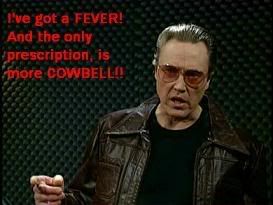 ---
Herbal Assassin

Posts: 723
Joined: Mon Aug 30, 2010 4:40 pm
Contact:
Knock knock..
Bop bop beech
---
Ganja God

Posts: 4342
Joined: Wed Feb 08, 2006 12:09 am
Location: Sarnia
Contact:
come on in!
---
s†☼nër bi†ch

Posts: 6300
Joined: Sun Jun 11, 2006 11:43 am
Location: welcome to the midwest
Contact:
Two guys sitting at a bar:

Guy 1: "I slept with your mom."

Guy 2: Go home, you're drunk dad."
---
s†☼nër bi†ch

Posts: 6300
Joined: Sun Jun 11, 2006 11:43 am
Location: welcome to the midwest
Contact:
IN A COMA
A pregnant woman from Vancouver gets in a car accident and falls into a
deep coma.

Asleep for nearly 6 months, when she wakes up she sees that she is no
longer pregnant and frantically asks the doctor about her baby.

The doctor replies, "Ma'am you had twins! a boy and a girl. Your brother
from Quebec came in and named them."

The woman thinks to herself, "No, not my brother... he's an idiot!"

She asks the doctor, "Well, what's the girl's name?"

"Denise."

"Wow, that's not a bad name, I like it! What's the boy's name?"

"Denephew.
---
Casual toker

Posts: 5
Joined: Fri Mar 16, 2018 9:37 pm
Contact:
A woman came to the psychiatrist worried. "Doctor," she said, "I can't sleep at night. When I'm in the next room, I have this dreadful fear that I won't hear the baby if he falls out of the crib at night. What should I do?"
"Easy," said the doctor. "Just take the carpet off the floor."
---
Users browsing this forum: No registered users