Moderator: Moderators
Weedguru Grampy

Posts: 4115
Joined: Wed Dec 01, 2004 8:33 pm
Location: Nova Scotia, Canada
Contact:
Yep! Canadians call it 'ground beef' or 'hamburger', too!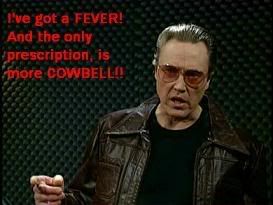 ---
Ganja God

Posts: 5762
Joined: Tue Oct 11, 2005 12:50 pm
Contact:
---
Ganja God

Posts: 4340
Joined: Wed Feb 08, 2006 12:09 am
Location: Sarnia
Contact:
i really wanna try ceviche one day. if i ever see it on a menu im getting it
---
Ganja God

Posts: 6549
Joined: Tue Jul 16, 2002 6:07 pm
Location: south
Contact:
Ingredients-
sirloin steak
snow peas
potatoes
salt
peper
butter
milk
steak diane sauce

Recipe-
boil your potatoes for at least 25 minutes.
fry, grill, or bake your steak
once the potatoes are easily separated with a fork, drain the water, crush into mash, add milk and salt and pepper and butter...crush more into a mash. (can be done with just a fork)
boil your snow peas for a few minutes, not longer.cut steak, add to the mash, add the snow peas, mix...
add your steak dianne sauce, mix, and serve...
---
Ganja God

Posts: 6549
Joined: Tue Jul 16, 2002 6:07 pm
Location: south
Contact:
Ingredients-
Lettuce
tomato
mince beef
garlic
chilli flakes
bread/rolls/wraps/buns
onion
olive oil
bacon rashers
cheese

Recipe-
Chop several garlic cloves and your onion, place in a bowl with a sprinkle of chilli flakes then mix together by hand. Add in the beef mince, again mix together, this time for longer and more thoroughly. In a frying pan, heat olive oil. Mould your mixture into burger shapes, or 'patties' as i think the yanks call them, then add to the drying pan on a high heat along with your bacon slices. Turn frequently, cook through. Serve in your bread/buns/wraps with sliced tomato, sliced tomato, bacon, cheese, adding condiments as you please along with salt and pepper...EAT.
---
Sir Toke-a-lot

Posts: 2687
Joined: Fri Feb 04, 2005 2:12 am
Contact:
Sounds pretty solid but why are you adding olive oil? I guess for the taste, but that's gotta be a super greasy burger...beef and bacon both produce enough of their own grease for cooking.
I personally recommend checking oneself for OCD at least once every 5 minutes.
---
Herbal Assassin

Posts: 769
Joined: Tue May 24, 2011 2:44 pm
Contact:
Lunch: 8oz chicken breast, roasted with a rub (under the skin) of roasted garlic, lemon zest, freshly-ground black pepper, kosher salt and cayenne, topped with a jus made from the drippings.
---
Casual toker

Posts: 15
Joined: Fri Jul 29, 2011 11:56 pm
Contact:
that seafood stew sounds and looks bomb
---
Ganja God

Posts: 6549
Joined: Tue Jul 16, 2002 6:07 pm
Location: south
Contact:
Home made burgers...

Ingredients-
Mince Meat
garlic
chili pepper
onion
salt
pepper
bread/buns
mayonnaise ( my personal favourite is kewpie )
tomato ketchup
tomato
lettuce
olive oil
egg
bacon
cheese (havarti or La vache qui rit)

Instructions-
cut up your garlic, chili, onion finely, or crudely but hectically. chuck all into a bowl. add mince meat and break the egg into the mix.
Knead and pummel, until your meat is thoroughly mixed with the chopped ingredients.
Make burger shapes with your hands, then place the burgers on a plate which needs to spend an hour in the fridge, to allow the mixtures to firm up.

After an hour, olive oil in the frying pan, carefully placer your burgers on the oil, heat up. cook through...add the bacon after a few minutes.
slice your tomato. spread the cheese across your bread/bun pieces, mayonnaise, use some butter first if you please. spread tomato ketchup. once your burgers are cooked, place them in the bread, add the lettuce, salt and pepper...
EAT
---
Herbal Assassin

Posts: 658
Joined: Thu Jun 14, 2012 10:30 am
Location: ..not home.
Contact:
Man, totally, I got the munchies..cheese, garlic, chilli, chooks/beef/pork/lamb/croc'/shark, yes!
---
Users browsing this forum: No registered users