Connect with your social network account
Moderator: Moderators
Intellecutally Wasted

Posts: 7745
Joined: Sun Aug 03, 2003 8:19 pm
Location: Home of the Sioux!
Contact:
I used to love getting high, but then one day the high changed completely for me and every time I smoke now I become very anxious and I can't sleep. It is almost as if weed is having the opposite effect on me that it used to have. I can smoke weed if I get drunk first, then I just become a rambling mass of bullshit that enjoys a good time.

As far as benzodiazepines go, I like them better than smoking a joint and I don't think they turn you into a zombie if you can exert some sense of self control. I can take one klonopin in the morning and get through my day just fine, keep my grades up, be sociable, remain active, and have a good time. Likewise, if I have trouble sleeping I will take one and I fall asleep soundly.

I could not function at school if I was baked off marijuana all the time and I cant get to sleep off of it anymore. Perhaps my wiring has been changed a little bit, but everyone reacts differently. Don't be too concerned about smoking weed if its not your thing.
Get busy living or get busy dying.
---
The Duke of Dope

Posts: 1550
Joined: Wed Jun 28, 2006 2:20 am
Location: Where gravity no longer exists
Contact:
Hey buddy I just want to let you know that I went through a very similar thing when I was younger... In addition I actually DID get high from second hand smoke during the period where I didn't want to get high. I was at a friend's house and did not want to get high because of a recent bad trip but they hotboxed the room and I could feel it kick in. As soon as that happened I left immediately. It's just kind of a coincidence that you're having the same fear I had then.

My story is a very long one but to cut to the chase I felt the exact same way you do now for a few years between the ages of 13-16 when I rarely smoked. I'm sure you're older than that now considering you said that you love getting wasted but I'm actually curious as to what age you are. For me, there were two seperate events that basically triggered the same feelings you are experiencing now... They came a couple of years apart and neither were easy to get over. Weed can be a pretty powerful thing and if you let it get the best of your mind it can spiral out of control.

The first time I just had a panic attack while I was high. I have a non threatening heart condition called tachycardia and when I got high for one of the first times I could feel my heart beating in my throat. Because of my condition, I immediately started to think something was wrong. This accompanied by seeing my vision flashing in frames and having a laughing fit sent me into a full blown panic attack. I can tell you that having a panic attack with the enhanced sensations that come with being high for one of the first times ever was not pleasant at all. After that time I felt the same way every time I got high for awhile until I started thinking positively while high. I knew the negative thoughts I was experiencing were in my mind so I learned to control them. In addition, I understood that the negative feelings I had were just because I was high and were not life threatening or anything.

The second time was a little different. The second time I truly believe that I may have smoked something that was laced because the high was unlike anything I've ever experienced. For about a year after I felt as though I was having flashbacks at random times and literally thought I was going schizophrenic. This was all after a very intense high as well. In the long run as weird as what I went through was, most people here are right in that it's all in your head. You will be fine in the end. I just hope you can soon find a way to calm your thoughts and enjoy the herb again.

If you do choose to give smoking a go in the future remind yourself that your panic was all mental. If you start thinking positive thoughts I'm sure you can turn the corner. Once you get that first "great" high in it's all smooth sailing. Good luck.
I saw on TV today, this man lost his son, his son died...
So he had him cremated, took his ashes, and then made it into a Diamond ring...
Now he watches his son shine every day.
I just thought about that, while I sit here ashing in this ashtray...
---
Ganja God

Posts: 6640
Joined: Tue Jul 16, 2002 6:07 pm
Location: south
Contact:
curiously wrote:Yes I am most defiantly serious about this I am not a troll I am a real human being with a really fucked up issue haha!

Again I thank all of you for all your input any more information is great.

Yes I do not wanna see a counselor because I do not see how popping a pill really works in the end ya know? especially when zombie out break happens where do I get my pills then? (jk jk

)

I will check out the book if you back it up...Hopefully it will fix my brain...Also gonna start challenging my self phobia wise and hopefully the more I knock back the more brave I will become...

Yes abby see I can appreciate that with no judgement because I know my fear prolly sounds funny to you as does yours to me but I can understand it too...

But seriously thank you all for the advice and suggestions any more comments are welcomed....
I am far too hazy to focus totally enough to offer you in return a valuable reaction...but I DO wish to say...Welcome to the forums. Your words, for a newcomer, appear sincere and welcome...I hope you stick around, and share more of your thoughts...Cheers. Animal.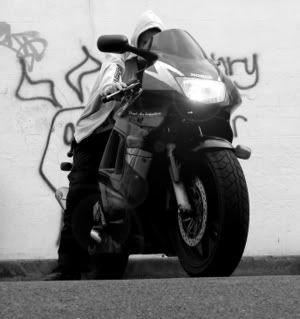 News, football and ranting
http://thedissolutefox.com/
---
Why Hello There !
Posts: 4
Joined: Thu Jan 19, 2012 3:22 am
Contact:
Hey thank you all so much for more information....I recently broke my collerbone and had surgery so its giving me a lot of time to think on this...All the information you all have given me has been amazing and took me down a road of many different insights and hopefully I will come to the destination of realization and get over this silly fear...

Chris asked how old I am..I am 21

Yes I have had other panic attacks...

As of right now I am going to take some vitamins eat better and keep meditating to figure out the source of my fear....

Anymore insight is appreciated I hope everyone is enjoying there new year!

Thanks
---
Ganja God

Posts: 4342
Joined: Wed Feb 08, 2006 12:09 am
Location: Sarnia
Contact:
it sounds like you are on the right track

try some art therapy. it has always helped me deal with over powering emotions
---
Herbal Assassin

Posts: 659
Joined: Thu Jun 14, 2012 10:30 am
Location: ..not home.
Contact:
Hopefully you're not like my mate in Brisbane..his father had the same with marijuana. They're brains can't handle thc, it's so sad.
---
Why Hello There !
Posts: 2
Joined: Wed Aug 15, 2012 3:29 am
Location: New York
Contact:
You will not get a contact high, even if you are because some people in the same room, they blow in your face hit. Not only heroes used to wear
Men's Hooded Leather Jacket
but also villains used to wear
fox fur collar leather jacket
them to show a naughty and negative side of the character they played.
Last edited by
infoleather
on Sat Aug 18, 2012 4:29 am, edited 1 time in total.
---
Herbal Assassin

Posts: 659
Joined: Thu Jun 14, 2012 10:30 am
Location: ..not home.
Contact:
So much violence and mistrust..so sad..why?
---
Users browsing this forum: No registered users