Connect with your social network account
Moderator: Moderators
Ganja God

Posts: 6641
Joined: Tue Jul 16, 2002 6:07 pm
Location: south
Contact:
I was given 60 days to vacate this house, January 10th. Which came as a major annoyance more than a shock...for the house is a fucking slum, and has been for many moons. I have consistently attempted to spur the Agents into action, but to very little avail. My english 'mate' Richy, has returned to the homeland for his sister's wedding, and decided to stay put. Which would be OK and I would wish him well, were it not for the growing money debt he owes me of soon to be $3700AU.

Melbourne is an interesting, lively city...always ranking very highly on the 'worlds most livable cities' rankings. So it no surprise that demand for accommodation in the loveliest of areas, close to the city and safe, is a savage feeding frenzy. For example...I attended an open inspection for a property on my street last week. There were likely 70+ people there, the queue for entry and appraisal extended many metres down the road. As one of the first to gain entry, I deposited my application on an already near to knee height pile of similar yearnings to take the lease. No dice. And it will be this way for this suburb, Richmond, and also for the others of similar nature; North Melbourne, Fitzroy, Carlton, Collingwood, Brunswick.

Whilst I have a very solid and respectable rental history, as well as stunning references (several neighbours from my road, the deputy head of the legal department of the city council and the senior advisor to the Lord Mayor of the city), I am at a major disadvantage, when facing off against other applicants who can prove better and multiple incomes. And so...with my anxiety levels already reaching fever pitch, I am now, almost certain, to focus my hunt for a 2-3 bedroom property on a suburb not far from the city, but far less known and wanted and cool. Seddon. I have been there already and found the township...quaint, quiet and placid.

The question is...Do I give up NOW, focus on Seddon, apply, apply, apply??? Hope to get a lease soon, then take the 6 month lease to regroup, see who I can attract to the premises to join me and Oscar, and aim for a triumphant return to here, Richmond, thereafter? Or do I take the option of waiting, focus on the more attractive suburbs, and take this mission down to the March 13th wire, when i legally must leave the premises???

Alongside this...I have requested from the estate agents for this property, a rent reduction to $0Au for the February-Match rent. My reasoning for this is the following, staggering lack of amenities:
No working light sockets in the kitchen, hallway, bathroom.
A ceiling soon to collapse in one of the three bedrooms, due to the sunken section, 2 ft crack in the ceiling, and steady flow of water whenever we experience heavy rain.
Rain damage, and similar leaks in another bedroom, the bathroom and the lounge...one wall of which becomes akin to a waterfall when we experience heavy rain.
The toilet lacking the single flush option, causing water bills to be far higher than they should.
No security door, which has been broken since last May.
The bathroom ceiling soon to collapse.
The gas cooker oven door not closing.
Two doors in the property not closing due to the movement of the foundations.

No response from those fuckers as of yet...which is worrying as I am using them as a reference for my applications for other properties.

All in all, the situation is a horrid crisis.

Any advice will be appreciated.

Presently, my thoughts and actions are leaning towards a move to Seddon, as soon as possible. Just get a place...then gather myself, know that Oscar is safe, and come out from my darkest of corners, swinging...at whoever wants some.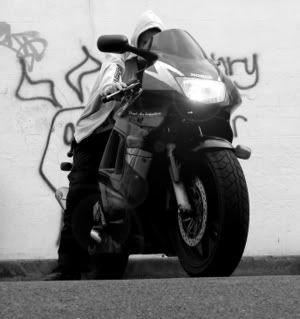 News, football and ranting
http://thedissolutefox.com/
---
The Green Bastard

Posts: 4357
Joined: Tue Feb 09, 2010 2:10 am
Location: Canada
Contact:
you should totally buy a house out in some village. thats what im going to do.

far too many times ive seen a house for 10,000$ with a huuuuge yard out in a random village in the country.
---
Ganja God

Posts: 6641
Joined: Tue Jul 16, 2002 6:07 pm
Location: south
Contact:
Im not buying, bubbles. But have loose plans to do so, here in melbourne, within the next two years, if I can steel myself to save the gold nuggets. As for grabbing a place in the country...well, my long term dream is to purchase a run down property in the south of italy or south of france, renovate, grow my own tomatoes, vodka, weed, rib eye steak...read, write, run naked wild and free as often as possible. However, such a plan hinges entirely on either a massive was of cash coming my way or a lot of saving, and working hard to create a steady income which is not geographically rooted anywhere other than in my head...The wordsmithery is an obvious possibility, but i have been saying that for several years now, and made very little progress.

As for NOW...i have recently gained approval for a 3 bedroom house in a western suburb called Seddon. Its cheap, old, decent garden, seems a fairly suburban area...it will be a wrench to leave here, but no point wailing about it, for the most important thing is to have a roof over my head, and oscar's snout...after many sleepless night, and horribly constant tension, i feel already more relaxed to be close to securing a property, at least for the next 6 months. Gives me time to regroup, sort out my finances, advertise creatively for some decent housemates, then see how we go...it could be worse, for sure. 10 minutes to the city by train. 15-20 minutes to work, on my motorcycle. Best I take it.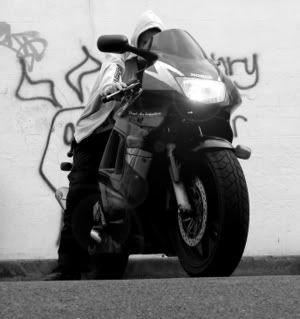 News, football and ranting
http://thedissolutefox.com/
---
Sir Toke-a-lot

Posts: 3687
Joined: Sun Apr 11, 2004 1:03 pm
Location: England
Contact:
I'm glad to hear it's close to being sorted man. I hope it all goes through ok.

Your plan sounds perfect, just like mine, except I'd like Hennessey rather than vodka, and maybe a little less naked running. Not that I have anything against it, but I wouldn't like my nuts bouncing about while I was running. I'd wear some boxers at least, for the sake of the twins.
Death is the only certainty. EVERYTHING else is variable.
---
Sir Toke-a-lot

Posts: 2689
Joined: Fri Feb 04, 2005 2:12 am
Contact:
Dude living out in the country living off the land and running around drunk and naked all the time sounds awesome enough to me. Plus people ran around naked for thousands of years I don't think it would be that dangerous as long as you aren't carrying sharp objects.
I personally recommend checking oneself for OCD at least once every 5 minutes.
---
Users browsing this forum: No registered users