Connect with your social network account
Moderator: Moderators
Ganja God

Posts: 6639
Joined: Tue Jul 16, 2002 6:07 pm
Location: south
Contact:
Player Ratings
Neto - A spectator until the final half hour horror show. And could do very little about either goal conceded. 6
Rugani - Was tested constantly by a very lively Atalanta offence and generally stood firm other than the odd misplaced pass. He appears more comfortable playing with Bonucci or Chiellini, in the DCR position. 6
Barzagli - Rusty yet marshalled the line fairly well. He will need more games to return to his best and fatigue set in to his legs and mind in the latter stages. 5.5
Asamoah - Gave his finest hour of the season, then dropped off horribly. I was jolly to see him so involved at both ends of the pitch, strong in the challenge and providing the cross from which Dybala scored his brilliant effort. Should have been hooked off but Allegri decided to rest the only other option for LB (Chiellini). 6.5
Lichsteiner - Somewhat at fault for the second goal conceded as he was outmuscled in the box, yet won the penalty and was up and down the flank with great steam and threat. 6.5
Marchisio - Still working on his fitness but showed moments of class on the ball. We were instantly less threatening when he was subbed and it was baffling to see him play a different role with Hernanes in his regista role. 6
Hernanes - He has not played regularly for a while and it showed. Guilty of some terrible passes, once or twice gifting the opposition possession in dangerous areas. Offered very little defensively and was all at sea for the final stages. 5
Rincon - Brilliant full debut for El General. He is far better on the ball than I assumed from the reports and brief delvings into his past I have made of late. Went close with a great effort, tackled hard, covered a lot of ground, showed quality on the ball and offered solid support in the final third. 7
Pjanic - Mature, intelligent and potent showing. Miralem linked the midfield and attack with cunning and guile, tucked away the penalty confidently and is growing into the AM role behind the strikers. 7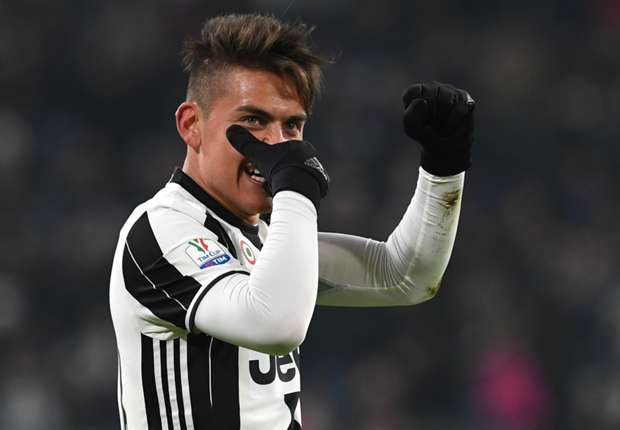 Dybala - La Joya is swiftly returning to sublime form. His sharpness is still lacking, as witnessed through some wayward passing, yet his goal was taken superbly; it was a moment of beauty and he also provided the perfect assist for Mandzukic to score our second. 7
Mandzukic - A trojan as always, defending deep, offering a reference point up top, battling hard for every blade of grass, a well taken goal and assist for Dybala. 7.5
Sturaro - Fought hard, yet was undone by an empty Asamoah, leaving gaps behind him whenever he bombed forward. He needs to cut out some of the theatrics, for whilst he does throw himself into every tackle with everything he has, he has developed a habit of making a meal of some collisions. Which the refs in Europe will despise and pounce upon and the refs in Italy will simply assume he is acting and wave play on when he is seriously crunched. The boy who cried wolf, young Sturaro...5.5
Pjaca - Lively and direct , yet forged only one meaningful forage forward in his brief cameo. The kid needs time and games. 6
We looked a decent side for the opening half, dealing with the youthful exuberance of our impressive visitors and carving out some decent chances. We were well worth the 2-0 lead taken into half time.
However, once Claudio departed, our play became disjointed. Asamoah then tired badly and the defence became stretched. Complacency is one suggestion, but fear is another, for we looked scared, and once that set it, it was an uphill struggle with the penalty providing brief respite. After which, despite bringing on Bonucci to shore up the failing back line we were a damn shambles. Awful to watch and had Atalanta scored a third - they came mightily close - the momentum was assuredly with Gasperini's charges.
It was shameful to see Mandzukic taking the ball into the corner flag to waste time, when playing at home to Atalanta. A revelation they may be, but they are Atalanta, not Bayern Munich or Real Madrid and Juve should never be resorting to such humiliating antics to confirm such a victory. One other bother with big Mario is that we can marvel at his proclivity to offer defensive assistance, yet when he is deep, we are lacking a reference point and goal-scorer in the final third. He should not need to be dragged back so often, which is no criticism of the player, its clearly how he is asked to play, but it hurts us. Let the defenders defend and the attackers attack. It is futile to win the ball deep and have solely Pjanic and Dybala, hardly the most physically powerful players, to hunt out higher up the field.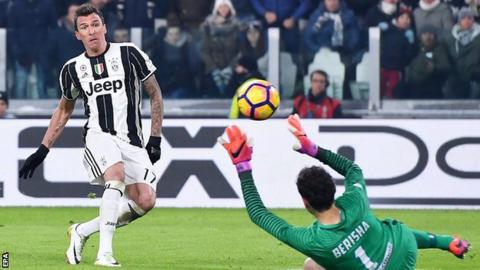 A goal and assist for Big Mario, but we missed Higuain's steady menace in the final third.
The mentality of this side when we present a side absent of a few key players is questionable at best. I am unsure if it is more the deficit of quality or confidence, but it needs to be addressed. We are approaching a period when the squad available is close to as strong as it can be. Admittedly, plenty of players need time to gain sharpness, and so a performance such as this one can still be put down to mitigating circumstances. However, this excuse will run short come February.
Asamoah was a major positive then horrid negative. Hernanes back to his worst. Barzagli not the rock we expect. The only truly pleasing aspects of the performance were Rincon seamlessly slotting into the side and Dybala scoring and providing an assist. Few others came out with any credit except Pjanic and Asamoah (prior to his sudden and complete drop in stamina).
Whilst we have signed a decent player in Rincon, we remain heavily reliant on Marchisio. Perhaps El General could be given a shot in the DM role, for nobody else appears capable of providing reliable cover. I would go as far as to say that if Il Principino finds himself injured for a lengthy period, we will still likely win the league, but not at a canter, and our european ambitions will be dead on the vine. We have returned to the elite level as a club, and our strength in depth has improved. Yet it is equally fair to say that our second string are liable to atrophy. Treating the ball like a hot potato, anywhere will do, even straight to the opposition...Which is cringeworthy to watch.
Work to be done, Boss.
Experience counts for so much in the game, as does mentality. Quality is of course paramount, but without the first two aspects that quality can be subdued and listless. We have rarely played as the sum of our parts let alone beyond that. And this remains the biggest challenge of Allegri's tenure as boss.
Atalanta were confident, organised and never faltered in their belief. We were good value for one half, then faltered, and finally cowered. Gasperini was wrong to say they were on the same level in the second half, for his side were better. Had it not been for a glaring miss late on, we would likely have bowed out the coppa italia at the first damn hurdle.
On a happier note...Caldara played very well indeed. He is stunningly assured and careful, knowing when to dive in, when to hold off and screen, covering the channels, moving as one with his colleagues at the back. And he will improve further. A great signing by the club.
We qualified for the next round, suffered no further injury woes and saw a couple of players continue their path towards full match readiness.
Our next four games offer serious challenge -
Fiorentina A

Lazio H

Sassuolo A

Inter H
Before three eminently winnable games against weak opposition in the lead up to the Porto tie. No doubt Allegri will be aiming to rotate during that period, which I am very much against at this stage of the season. We remain in dire need of seeking form and consistency and this will only be achieved through playing our strongest first XI week in week out.
Despite the angst raging in the above, to look at our situation from an anaemic, solely results and position perspective; all is fine and dandy.
Plenty of room for improvement.
Forza Juve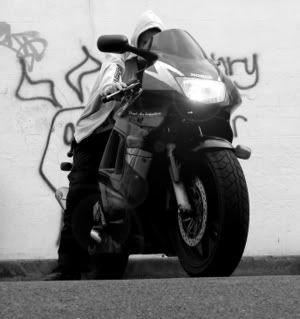 News, football and ranting
http://thedissolutefox.com/
---
Users browsing this forum: No registered users