Connect with your social network account
Moderator: Moderators
Intellecutally Wasted

Posts: 7745
Joined: Sun Aug 03, 2003 8:19 pm
Location: Home of the Sioux!
Contact:
The following primary document analysis was taken from the following website:
http://www.nzhistory.net.nz/media/sound ... the-wahine
I have undertaken preliminary research into the sinking of the Wahine in Wellington Harbor. This document (written record and audio clip) is an actual interview with one of the survivors that was involved in this disaster.
Multiple thoughts percolate when assessing the authenticity and veracity of this document. On one hand I do believe that this individual was on the ship during this disaster. Likewise, flashbulb memories like this are often ingrained into our memories and the accuracy tends to not deviate far from the truth. However, due to the time difference between this individual being interviewed and the actual sinking of the Wahine one questions how valid her conclusions of the event really are. The Wahine sank on April 10, 1968 and this individual was not interviewed until April 8, 1993. This becomes a relevant questioning of the historical significance of this event when we look at the research on flashbulb memories.
A study assessing the accuracy of memories involved in 9/11 will be used as an example. In this study individuals were asked immediately following 9/11 what they were doing at the time of the attacks; then 7 years later they were asked again; results showed that participants gave inaccurate descriptions the second time around. That was only a difference in time of 7 years and the interview in question occurred 25 years after the sinking, this alerts one to assess the actually reliability and validity of this interview.
Nonetheless, this is a document that should be valuable to us as historians. Her description of what happened and the accompanying literature on the topic tend to go hand in hand with each other; such as the inability of rescue crews to assist the people in the water due to the ferocious storm that was ripping through Cook Straight at this time. Likewise, she is presenting a firsthand account of what had happened on the ship, being that she was there. This might contrast the aforementioned 9/11 literature that was discussed because the people in that study were all secondary sources.
Lastly, we should care about this as historians because it shows that history tends to repeat itself. This is evident when comparing the Titanic and the Wahine. It is important to us as historians to be able to look back on poor judgment and decision making of those in charge and find ways to correct these faulty mistakes.
Get busy living or get busy dying.
---
Ganja God

Posts: 6641
Joined: Tue Jul 16, 2002 6:07 pm
Location: south
Contact:
Interesting writing, mate...but you have made an assumption that seems wayward to me...In that perhaps the more dated account is MORE accurate, than the initial, straight after the incident account, when adrenalin and fear and excitement and survival instincts are pumping hard and fast through the veins. With time, and the distance from an event that time affords us, we can often give more objective reports, than we can when we are still, as it were, in the eye of the storm.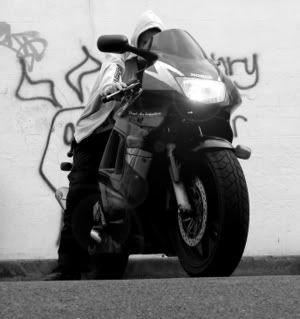 News, football and ranting
http://thedissolutefox.com/
---
Intellecutally Wasted

Posts: 7745
Joined: Sun Aug 03, 2003 8:19 pm
Location: Home of the Sioux!
Contact:
True, I never gave much thought to that. I hope to make an endeavor to the other side of the world before long if my financial situation increases and my criminal record stays flatlined...... I am quite amazed by both OZ and NZ.... only time will tell.
Get busy living or get busy dying.
---
Red Eye Jedi
Posts: 8728
Joined: Tue Jan 13, 2004 5:41 pm
Location: Belgium
Contact:
Though I think his point is valid, the more time elapses from a given event, the less witnesses/participants might remember correctly, our memories get ordered in curious ways we haven't fully discovered yet, I think it's normal for a memory to age over time and become blurred or mixed in with other similar memories.


Very good read CTCF!
Computer games don't affect kids. I mean, if Pac-Man had affected us as kids, we would all be running around darkened rooms, munching magic pills, and listening to repetitive electronic music.
---
Ganja God

Posts: 6641
Joined: Tue Jul 16, 2002 6:07 pm
Location: south
Contact:
Personally speaking, the more time that passes from a catastrophic event, the more Reason cuts in and soothes out the creases of the original emotive response...Take a split from an Lady as an example. Ask me the day after, and without doubt my version of events will be soaked with volatile emotions, colouring and shaping the story. Then ask me of the same incident a few years later, and the emotions will have dulled, to vary degrees, leaving the mind to replay the story, more calmly and accurately and reasonably. Distance and time away from the event gives me clarity.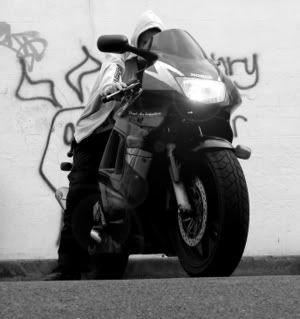 News, football and ranting
http://thedissolutefox.com/
---
Users browsing this forum: No registered users