Connect with your social network account
Moderator: Moderators
Ganja God

Posts: 6641
Joined: Tue Jul 16, 2002 6:07 pm
Location: south
Contact:
I came across this, by bad luck, for I was enjoying, at the time, a very pleasant and welcome mixture of pokey vodka and light weed, with the working week behind me, after several gruelling days in horrid heat, I had 3 days to play with, and was jolly, fun, loving and playful with my sleepy Queen, relaxed to ponder the events of the day, several of which were interesting, some affected me mentally, some emotionally, but regardless, I was on a high of sorts...and then, I came across this>>>
http://www.guardian.co.uk/world/video/2 ... iraq-video
Which has saddened me. Not surprised me in any way, just really saddened me. So, part of me, the scrappy do warrior rabid for for Justice and spreading the information to encourage Justice to manifest where it counts, wants to share and encourage others who could potentially help to make a difference of value and substance, to absorb, and react accordingly, and then part of me ponders the Right, let alone use, of essentially reproducing and spreading Pain and Grief. I'm somewhere in between the two extremes, without doubt because in heart and mind and spirit and soul I am happier, more often than not, than I have ever been. Still...The Rambo in me roars until I relent.
FULL VERSION
http://www.guardian.co.uk/world/video/2 ... iraq-video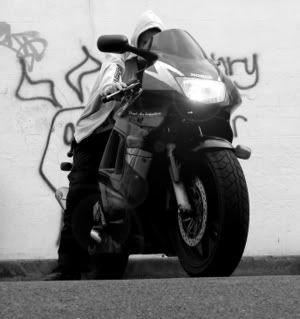 News, football and ranting
http://thedissolutefox.com/
---
Users browsing this forum: No registered users