Connect with your social network account
Moderator: Moderators
Casual toker

Posts: 60
Joined: Mon Feb 19, 2007 7:07 pm
Location: north west uk
Contact:
im off there with some mates ina few days, does ne one know of ne good coffee shops i should visit cos there are so many
Jill im not haggling, it was my understanding in the lift that no money would change hands
---
Bonghead

Posts: 308
Joined: Sun Jun 17, 2007 10:49 am
Location: England, Essex
Contact:
I've never been so can't recommend, but hope ya have a good time.

Don't get too stoned, if there is such a thing.
[img]http://www.sloganizer.net/en/style7,Liles.png[/img]
---
The Duke of Dope

Posts: 1916
Joined: Mon Feb 14, 2005 12:55 am
Contact:
The Greenhouse is cool, not a big fan of the chain Bulldogs in Dam as the weed is pretty shit, and its a well touristy crowd.
[img]http://i6.photobucket.com/albums/y217/cainedtom/anti-nazi.jpg[/img]
Thats what uni's about!!! Eating some beef and finding its not quite to your taste!!!
---
Ganja God

Posts: 5763
Joined: Tue Oct 11, 2005 12:50 pm
Contact:
yeah i would love to know peoples opinions on this as well
im there for my birthday in a few months
woah
---
Bonghead

Posts: 118
Joined: Thu Jul 26, 2007 10:28 am
Location: Darwen UK
Contact:
the doors cafe
Hustle, Hustle, Hustle
---
Herbal Assassin

Posts: 835
Joined: Wed Jan 19, 2005 5:48 pm
Location: nederland
Contact:
Just check out some shops and find out what you like best. The weed in Bulldog and Central still is good, but indeed they charge tourist prices.
Just go a little deeper and just visit the shops that attract you. I can say the weed in Greenhouse is very good, they know a lot of strains and sell quality and variety, same for Kandinsky. Check em out when you pass them.. else I can say is just have fun, all the weed in amsterdam is good so it doesn't matter much where you get it from, just try some different strains and get blazed.
Blow your mind! -. 'X __x
---
The Iron Lungs of Wales!

Posts: 1835
Joined: Thu Nov 09, 2006 7:27 pm
Location: somewhere in the vallies
Contact:
Coffee Shop Johnny is good, i went there, not as big as some, but good prices compared, and the guys there was cool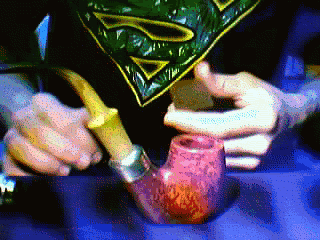 <- My old account
---
Ganja God

Posts: 5763
Joined: Tue Oct 11, 2005 12:50 pm
Contact:
sweet thanks dan
anyone else have recommendations?
woah
---
Sir Toke-a-lot

Posts: 3687
Joined: Sun Apr 11, 2004 1:03 pm
Location: England
Contact:
Amnesia
Grey Area
Route 99
Barneys (but the guys are dicks)
Baba's
Prix D'ami
Coffeeshop De Dampkring
Abraxas

and no matter what anyone tells you.. La Canna does sell good weed.
Death is the only certainty. EVERYTHING else is variable.
---
Casual toker

Posts: 56
Joined: Mon Sep 26, 2005 9:47 pm
Location: Bonnie Scotland
Contact:
not really in the dam , but pretty close. take the train into haarlem, bout half an hour away. the place is called wally wortells, just ask a cab driver. most amazing weed and the staff are so laid back there horizontal.
[url=http://profile.mygamercard.net/Chief+Yahmez][img]http://card.mygamercard.net/marble/red/Chief+Yahmez.png[/img][/url]
---
Users browsing this forum: No registered users