Hey I've been looking at these and I don't know which one I'm going to get! So I'm gonna show what the systems look like and some screens if possible. There isn't alot of information on these systems yet, so any comments I make are based on the little information that I have gathered.
Xbox 360
Here's a screen shot,
You can see that there actually is a horizon, no more of that fog shit. There's even waves in the water! Check out those clouds too, you can see tell that the sun is coming from the left.
I can't find much on this, but apparently the Xbox 360 is designed for networking, only uses wireless controllers, and comes with a 20Gb hard disk. Scheduled release for Christmas.
PS3
Again, a screen: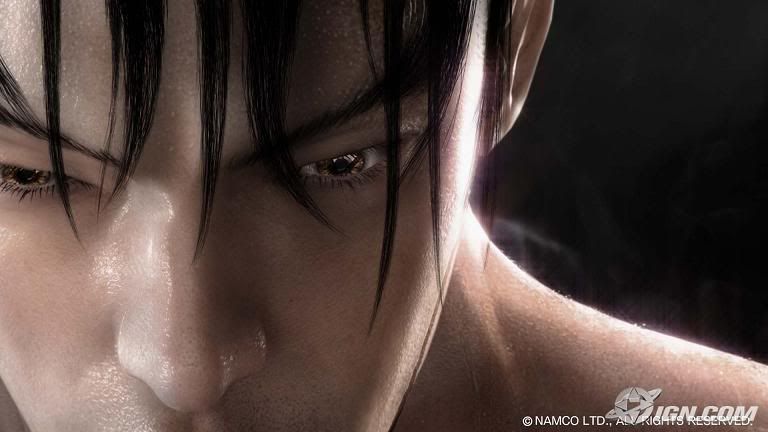 His pores are showing! You can see some stubble, and little hairs on his shoulder.
This is supposed to be the most powerful of the next generation consoles...that's about all I know.
Nintendo Revolution(?)
I can't seem to find a screen shot, the thing won't be released for a while.
Handles both DVDs and GCN-format discs; wireless controllers; two USB 2.0 ports; and built-in Wi Fi support. You will be able to download previous Nintendo console games as well. The graphics aren't as powerful as the other consoles, but they're making up for it with "innovation."
...there's a very brief summary. Actually it's mostly just pictures, but meh. But I still don't know which one I plan to get. I have plenty of time, I'm not going to buy which ever one I choose the day it comes out anyway. It's much too early to make a final decision, but I'm leaning to the PS3 first, the Revolution(if that is it's real name) second.
Things that will influence my decision are:
Capabilities
PS3 will be the most graphically impressive. Xbox 360 and Revolution will have WiFi features, Revolution can play the old games, etc. I'd like something that doubles as a DVD and CD reader.
Game Franchises
I really like the Metal Gear games, but PS3 has alot of sports games, which I'm not really into. Nintendo has various good franchises you all must know of, but Nintendo tried that "innovation" shit on the DS, and I regret buying that piece of trash. Xbox, I'm not really into any of those games.
Sex-appeal
The Xbox-360 is my favorite design, followed by PS3.
umm that's all I can think of at the moment. I want to know what others are thinking and considering though, so post it up. Post some info too, I'm un-educated.