Motorola RAZR Car Advertisement
Giant Motorola RAZR cell phone smashed into a car in Russia.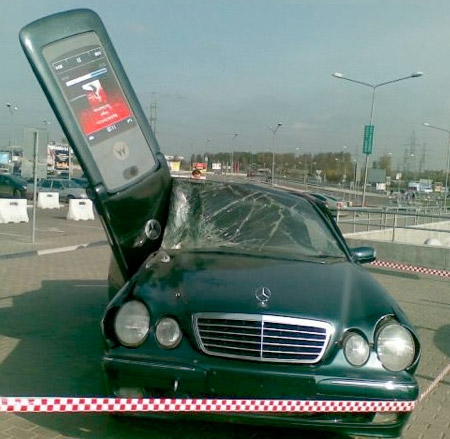 F1 Car on a Building
Cool Formula 1 advertisement promotes Turkish F1 Grand Prix.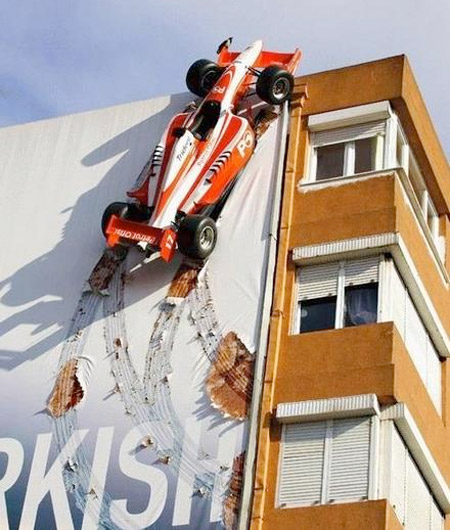 Sony Grass Car
To celebrate Sony's commitment to offsetting carbon emissions caused by their corporate travel, they created a living breathing grass car and parked it around various public locations in Sydney, Australia.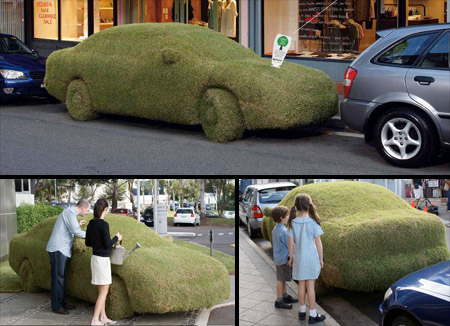 Denver Water Car
Clever water saving awareness campaign in Denver reminds people to use only what they need.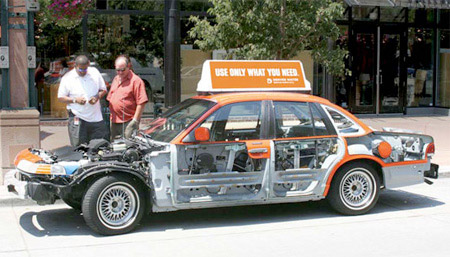 K-Swiss Car Advertisement
Great cross promotion between K-Swiss and a tennis tournament resulted in this fantastic ad campaign.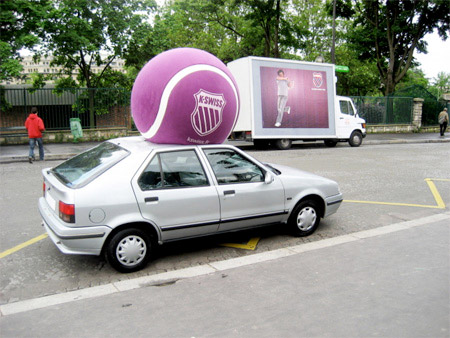 SMART Car Vending Machine
Real SMART car was placed in a giant vending machine in Japan.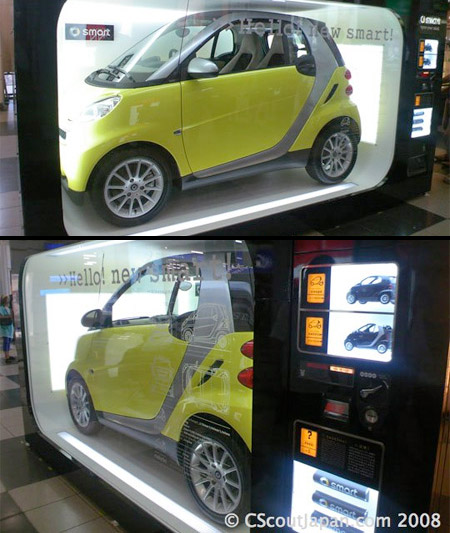 Universal Studios King Kong Advertisement
Large footprints were left in the sand on Santa Monica beach, complete with a crushed vehicle, to promote new King Kong 3-D attraction.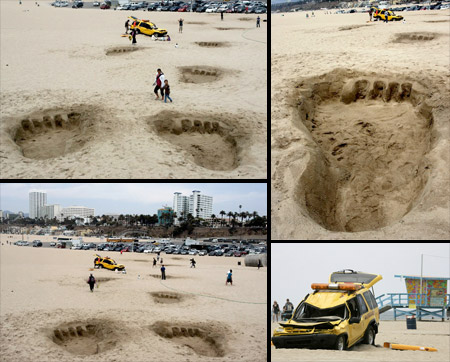 Mercedes Car Billboard
Mercedes marketing team managed to put a real car on a billboard.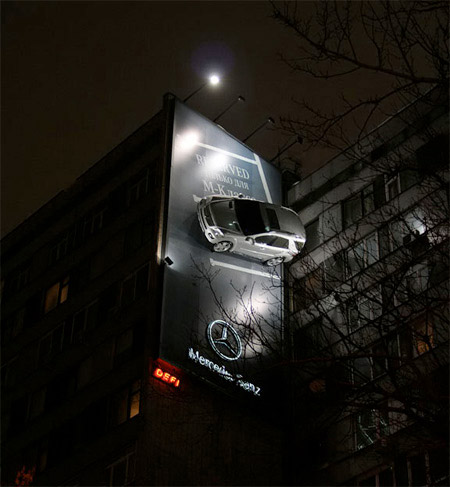 Formula 1 Bus Stop
This awesome F1 themed bus stop was used to promote Formula 1's first ever night race in Singapore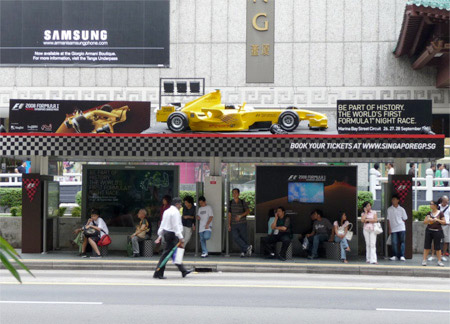 Nike Car Advertisement
Creative FIFA World Cup advertising campaign by Nike.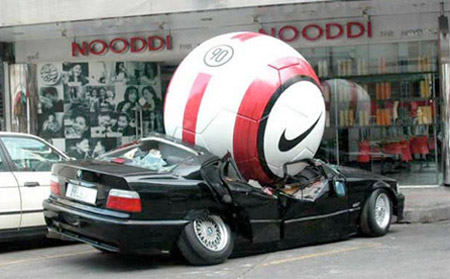 Alfa Romeo Shopping Cart
As part of a clever promotion campaign in Belgium's busiest shopping centers, Alfa Romeo placed their MiTo cars inside shopping carts.